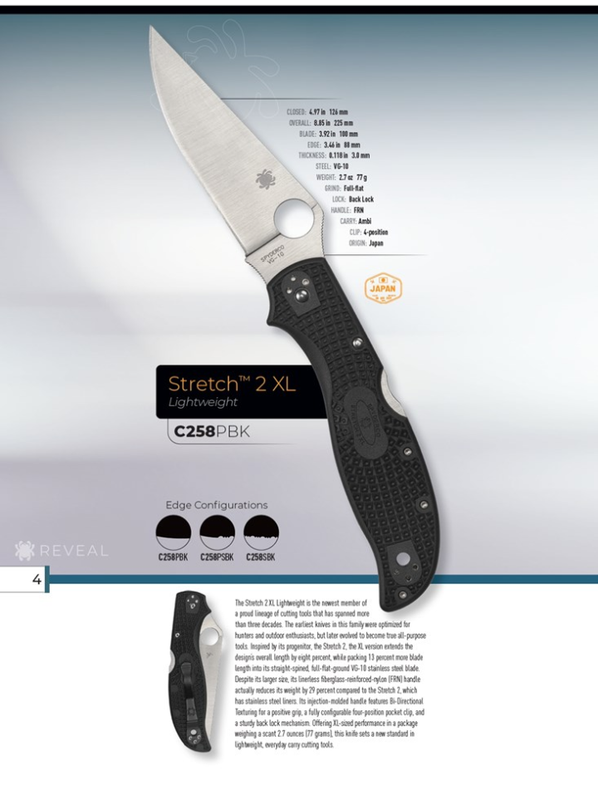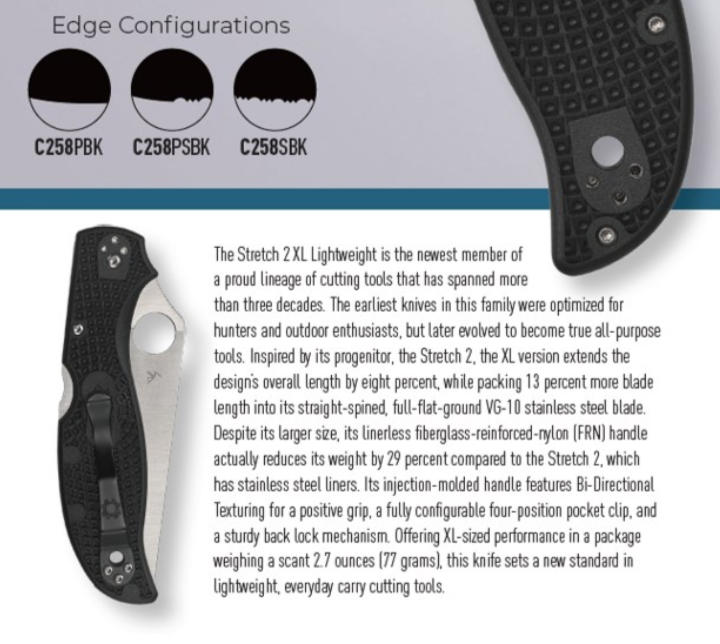 Just look at that size to weight ratio! I thought the FFG Pacific Salt was impressive, but this looks like it could be the new king of large, lightweight folders.
Better edge to handle ratio than the Stretch 2, much better size to weight ratio, and a size that will personally work better for me. Saying I'm excited is an understatement!
Also! Available in PE, CE and SE right out of the gate!
I'm gonna go a head and say it. We're gonna need to see a salt version of this!