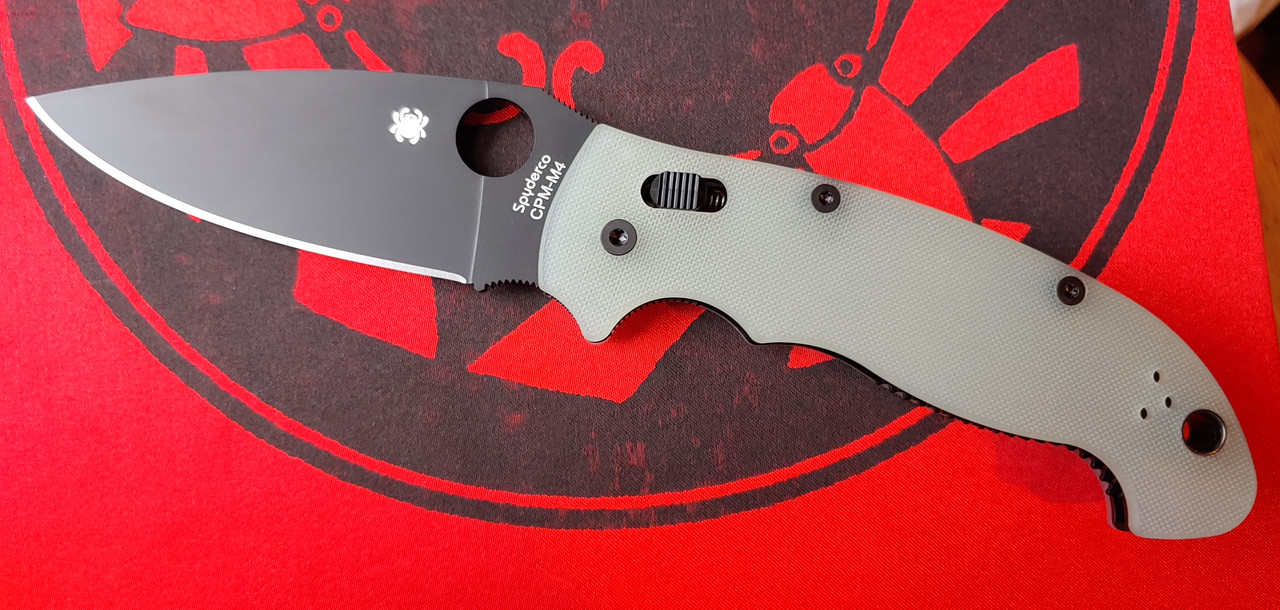 The premise of this thread is simple.
I will be posting photos of my M4 DLC Manix XL and we will watch for signs of corrosion.
Here are photos from my first week of carry: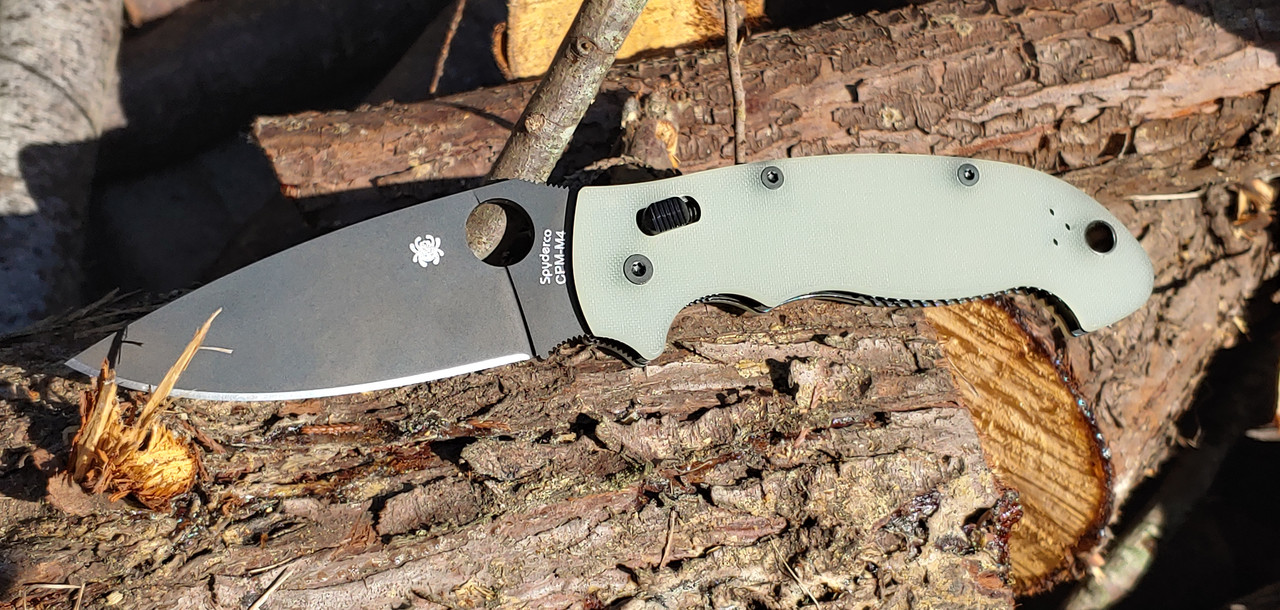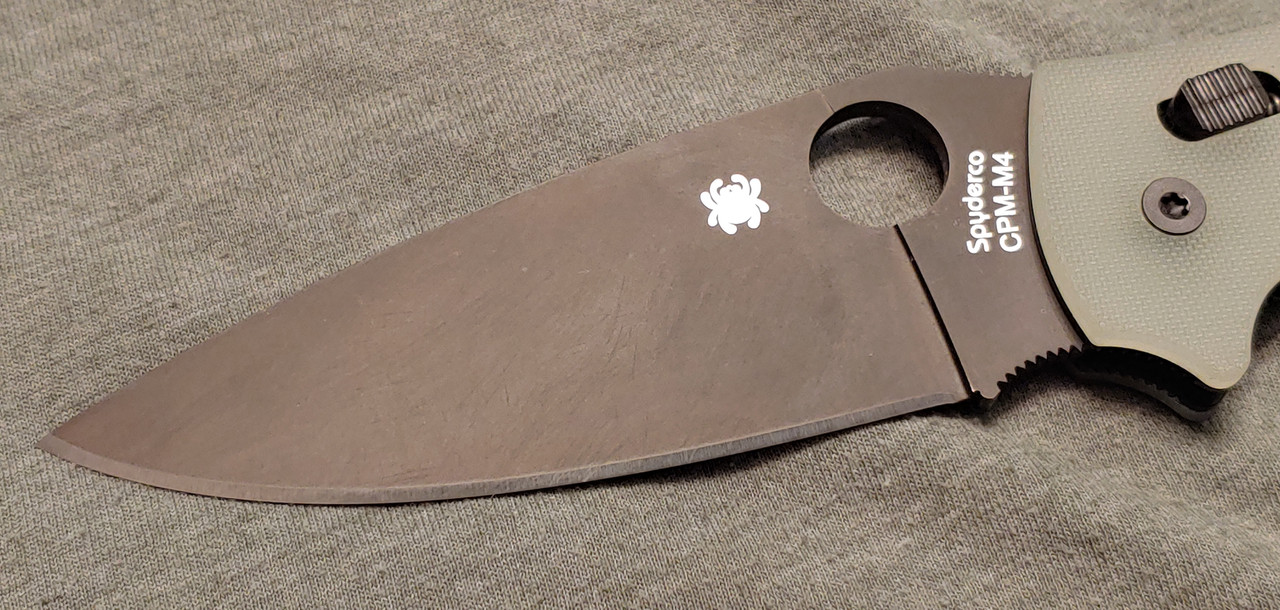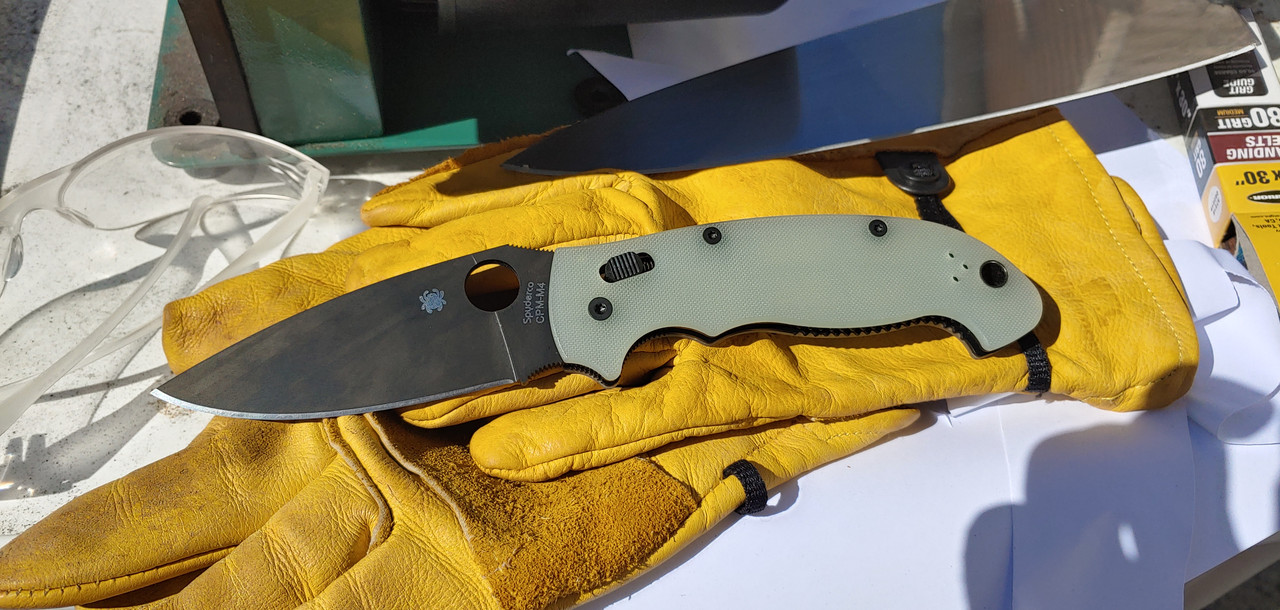 I will be treating this knife like any other non-salt knife in my collection. I will carry it and use it on anything I'd use a folding knife for, including acidic foods. I will not be oiling the blade, because in my experience it wipes off as soon as you slice through a box or two.
I won't be soaking it in salt water overnight trying to rust it, but I won't be babying it either.
In regards to corrosion, so far the Manix has cut some food, and has been carried IWB on a few hikes where it was exposed to sweat for a few hours. There is zero corrosion visible on the knife after week 1.
For comparison, I rusted my VG10 Police 4 Lightweight carrying it IWB on a bike ride for a couple of hours. Uncoated M4 would definitely be showing corrosion for me by now, no question about it.
Here is a photo of the Police after that bike ride. Zooming in reveals light specks of rust across the blade: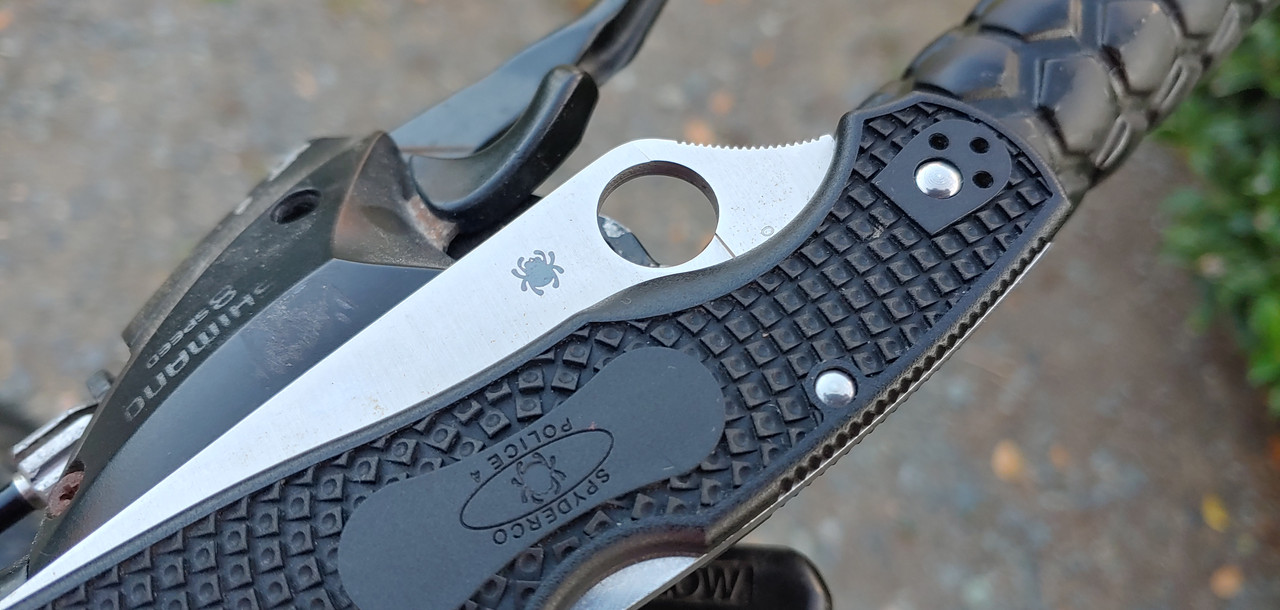 Here is some rust left near the pivot after wiping most the specks off with an oiled rag: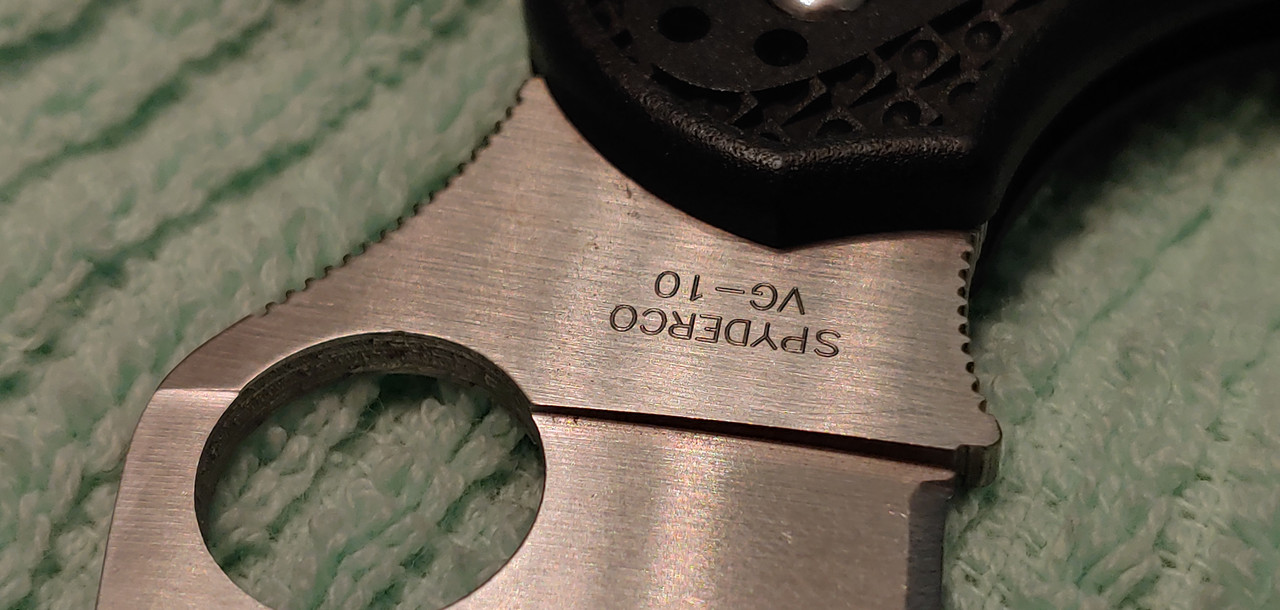 One key feature of this Manix is the coated liners.
Blades are trivial for me to keep clean compared to liners, where sweat and moisture easily gets trapped. To illustrate this issue, compare the level of corrosion on my K390 Police 4 blade vs the liners:
The difference is dramatic.
Same story with the VG10 Police 3:
I carried this Police 3 since the year they were released, and have taken it apart every year or two to sand rust out of the liners.
I have never had to do this with knives that have coated liners.
In the next post I'll tell the story of how I came to appreciate DLC's corrosion resistance enhancements.