bh49 wrote:Nice pictures, but you are not helping. I am still trying not to buy Starmate.
Which one do you like more: new or original? And Why?
I will make a seperate thread to answer this question that was ask in my Spydie Accumulation thread!
http://www.spyderco.com/forums/showthre ... umulation-)-(Lot-of-Pics)/page5
Roman, to be honest I prefer the original. I first bought the new Starmate (which I sold in the meantime) and I handled an Original quite some times. So when I received the new one I couldn't feel the sensations I had from the original, maybe its psychological but I my gut told me this was not the same knife. I was lucky someone offered me a sweet deal on an orignal just before Newyear and I picked it up right away so I could see the difference. And I must say IMHO these are different knives.
At first glance the knives look very similar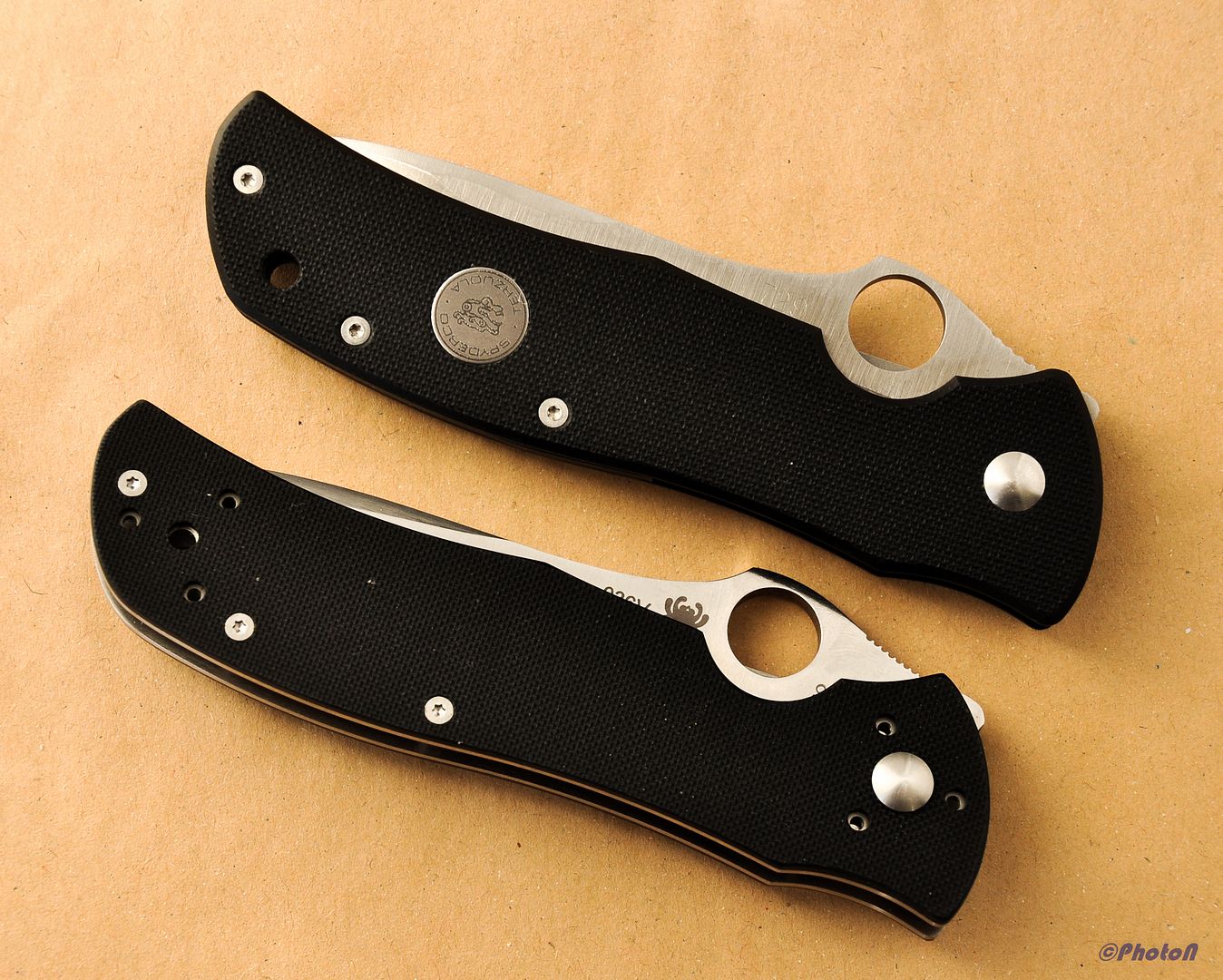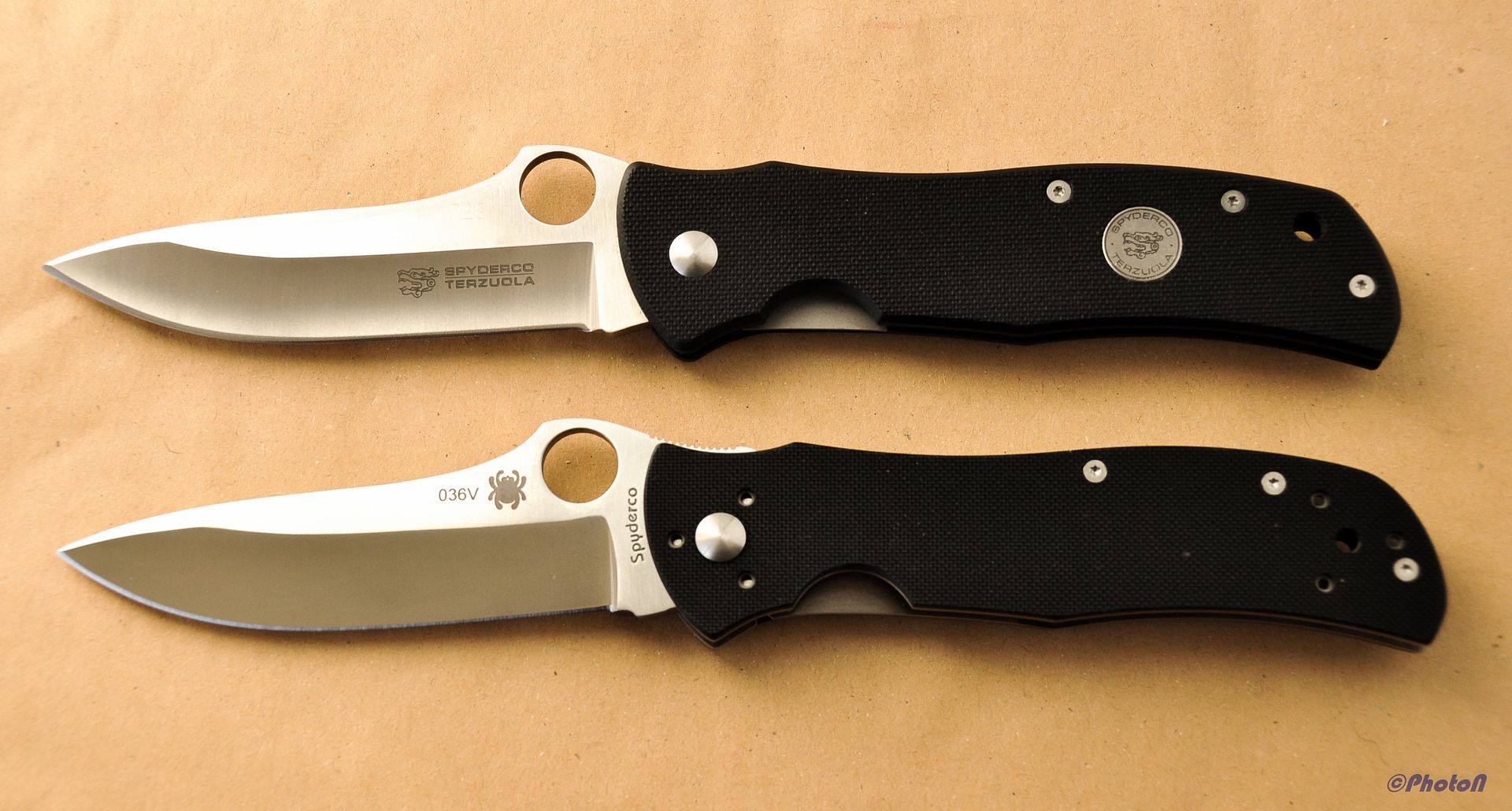 The blade of the new Starmate is a little thicker, this I think to balance the weight with the extra liners. But it is a scandy grind and the original is a hollow grind and makes it a better cutter. The scandy grind on the other hand makes it a more robust grind that can handle some abuse opposed to the weaker hollow grind. But for my usage hollow is better.
The blade steel on the original is sweet, hard to sharpen but wicked sharp. VG-10 is not bad but I would have prefered a better steel on the new Starmate. Also the swedge on the original is nicer executed.