I was curious how much of the edge holding on my K390 Police was due to the edge I gave it VS the steel, so I gave my VG10 Lightweight the same treatment.
Reset the bevel on a 200 grit diamond plate until there was no microbevel, refined it on the 300 grit plate until it could shave, then stropped a few times on 7 micron diamond paste loaded leather.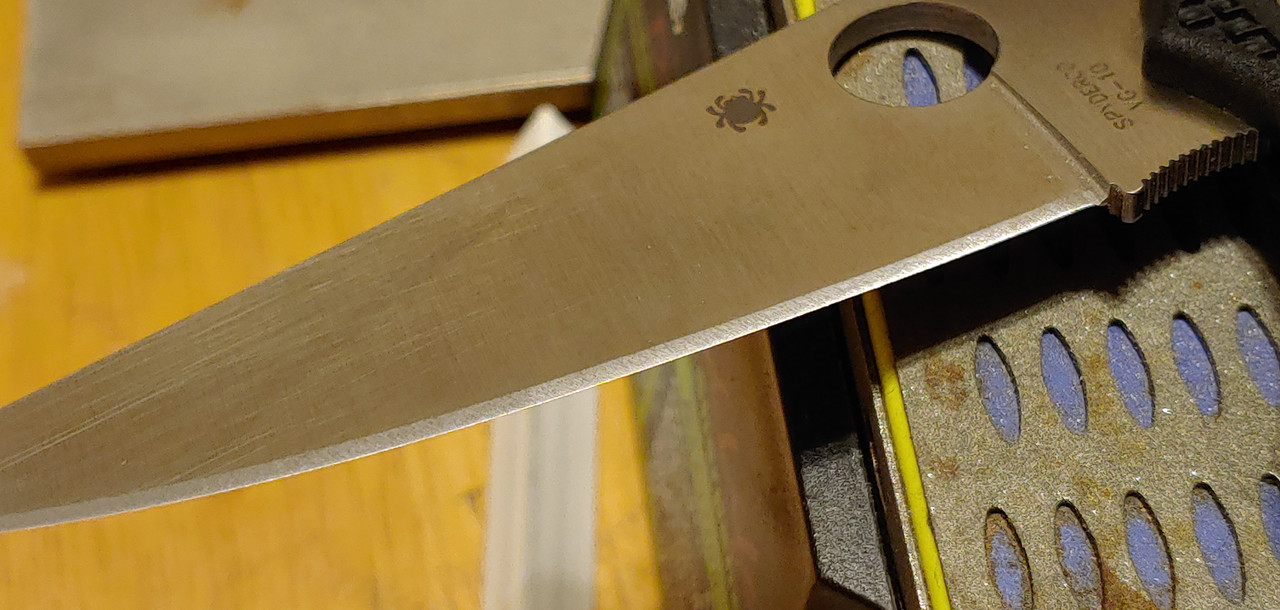 Still carrying K390 G10 version until it stops shaving. I haven't touched up the edge since I posted it in this thread earlier this month. I was thinking about stropping it yesterday but when I checked it still shaved, so I'll hold off for now.