Here is the Spyderco Catcherman: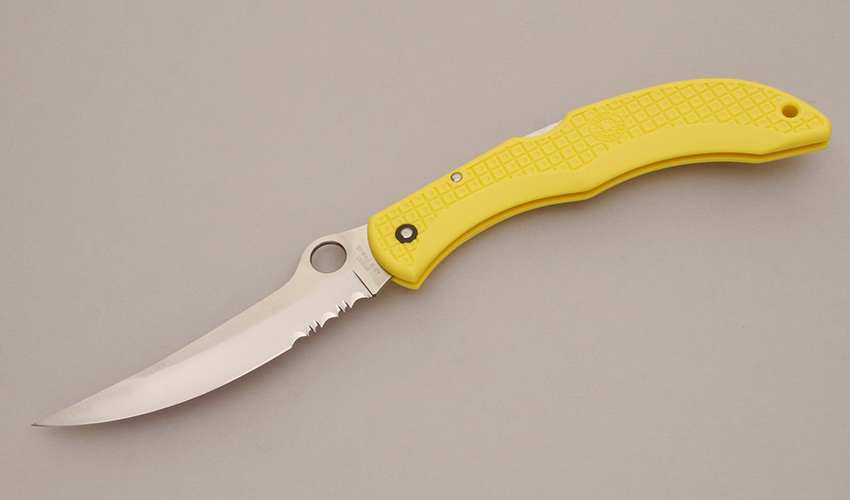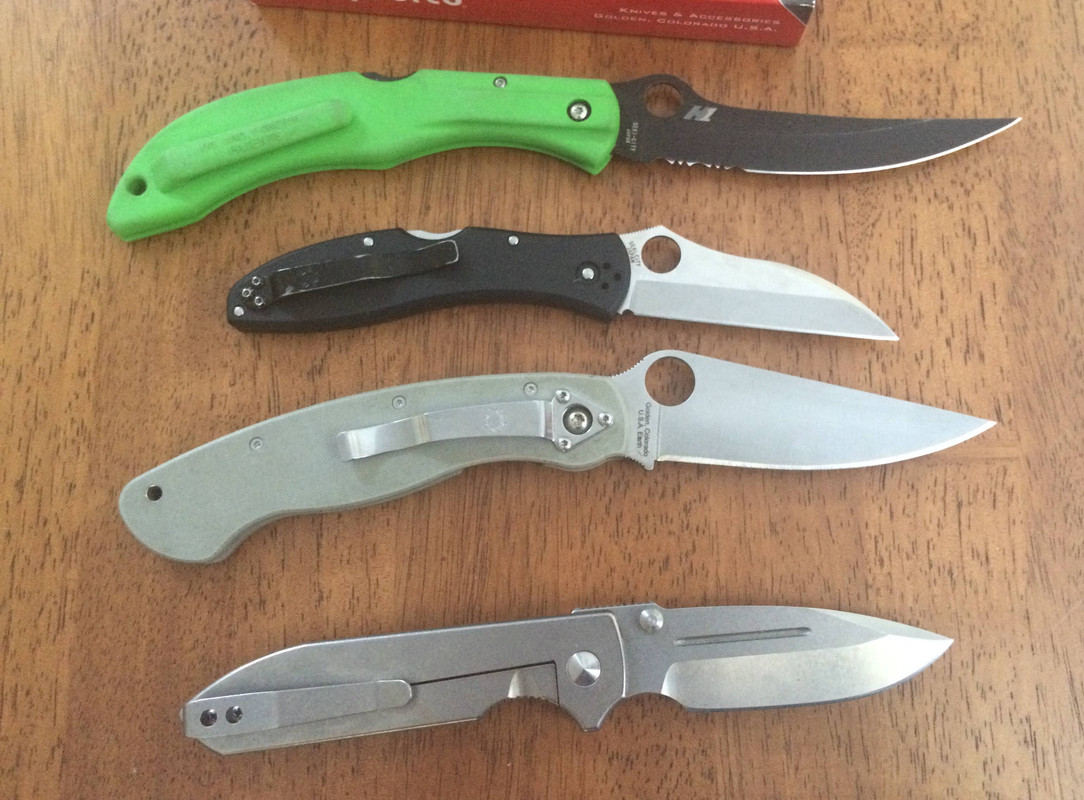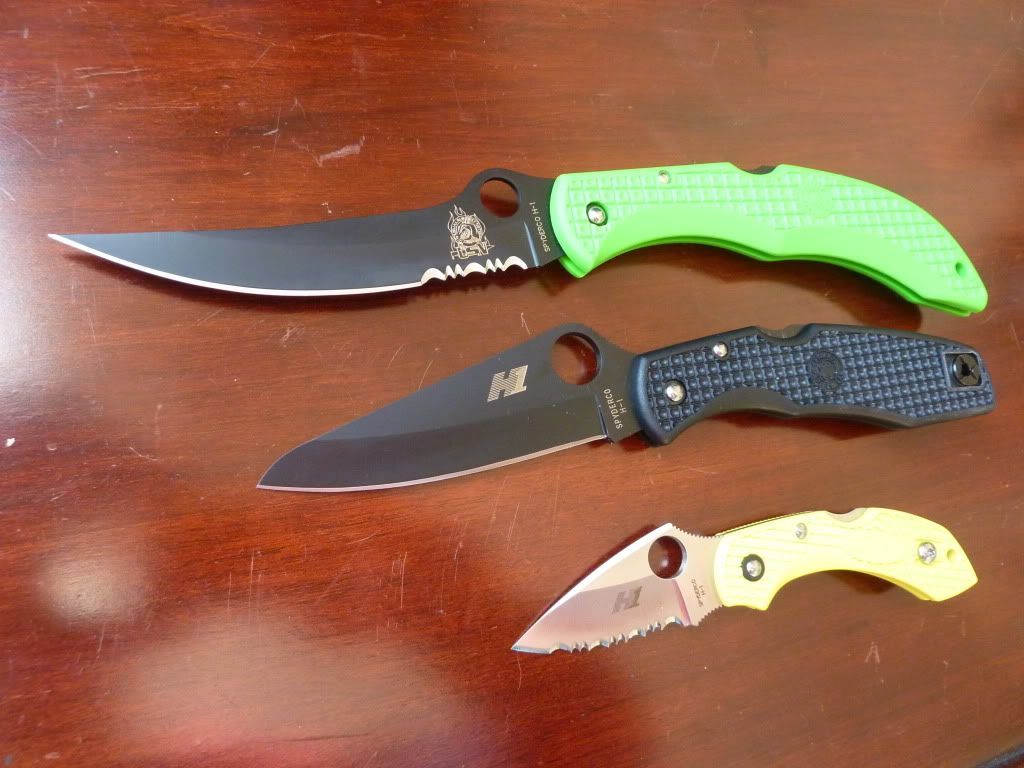 Here are the specifications
Why am I interested in this knife?
+ It is part of the Salt line
+
Extremely slicey 1.8mm!! blade stock
+ It offers an unprecedented weight to length ratio: 2.7oz / 4.75" blade!!!
That's nearly half the weight of the Military while having 3/4" more blade!
+ It has a thin, pointy tip
+ It has an ergonomic looking handle that should facilitate a variety of hand sizes.
Anyone that has read my posts knows this looks like the perfect folder for me.
I would really like to see a Catcherman Salt run of some sort.
I would be thrilled with a sprint run of the original in H1/FRN in any color under the sun, CE or SE.
I would be ecstatic to see this design re-imagined with bi-directional texturing, a four way hourglass clip and blacked out hardware like the Pacific Salt 2.
Would either option interest you at all?
Disclaimer: I have never seen one of these, much less carried and used one. My enthusiasm is based on specs and photos.