Last night I marked up an 89mm x 19mm clear pine plank and chopped it by holding the plank in my left hand and chopping down with the knife in my right hand at 45deg to the grain. The knife bites easily with just it's own weight in a chopping swing and I thought random chopping with light to mild force in this manner may exert some lateral pressure on the blade ... If it did there was no damage, plastic deformation or chipping in any way.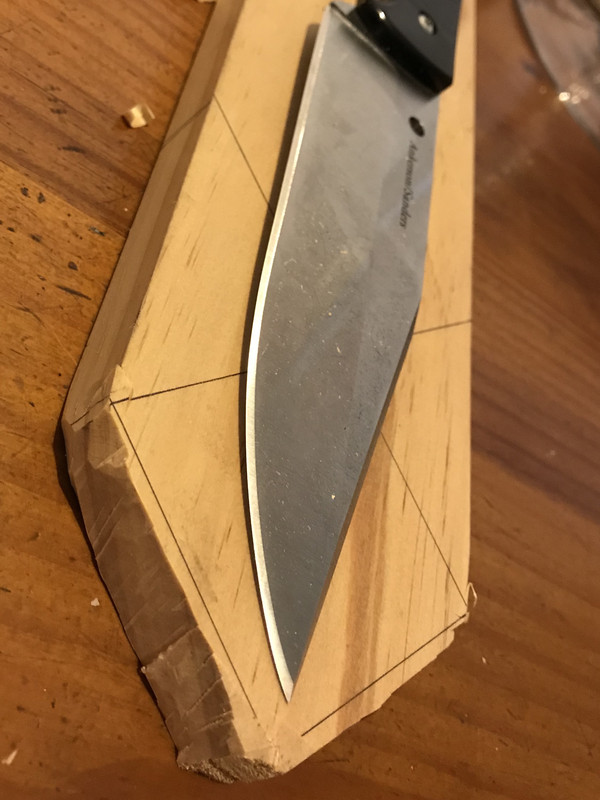 I had a little more quality time with my new Province this morning. I set up as below and chopped into the pine plank as you can see. The knife's weight and balance point, which is through the first scale screw hole (closest to ricasso) made chopping through the pine plank quite effortless with moderate force from a sitting position. The handle which I prematurely thought "Blocky" does not feel that way in use, certainly not chopping. In fact the handle feels very secure, comfortable and I felt in control of the knife at all times.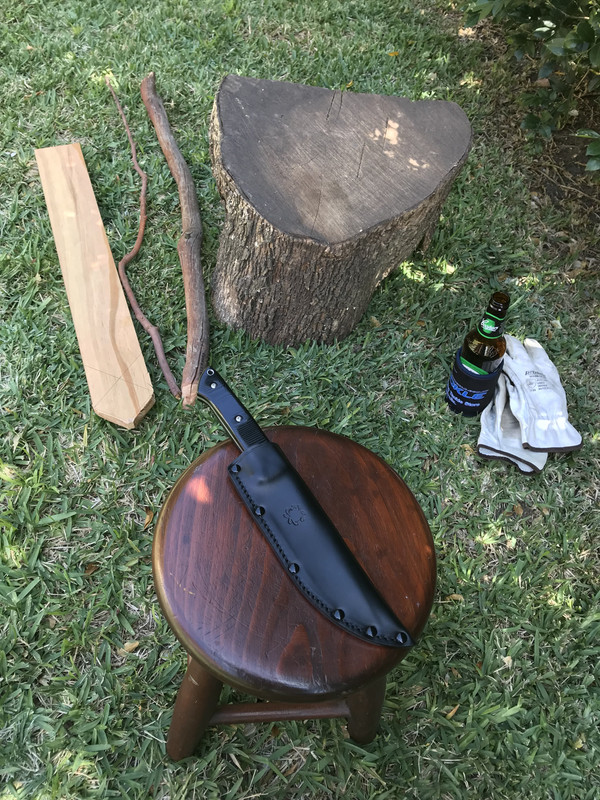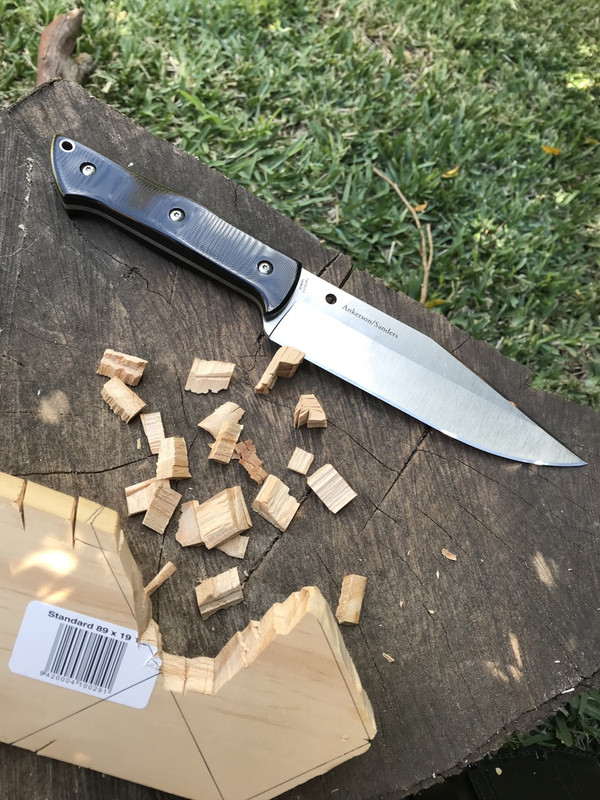 The knife had no problem cleaving dry hardwood sticks in one hit, way quicker than I could have snapped them.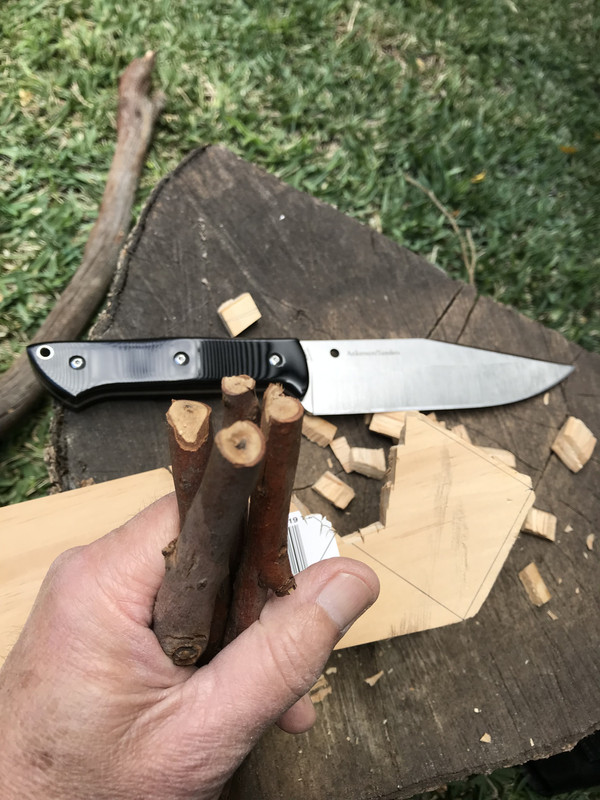 I stood this bit of hardwood on the block and went about chopping it. You may see from the shot below how cleanly the knife chopped the hardwood. Fairly impressive!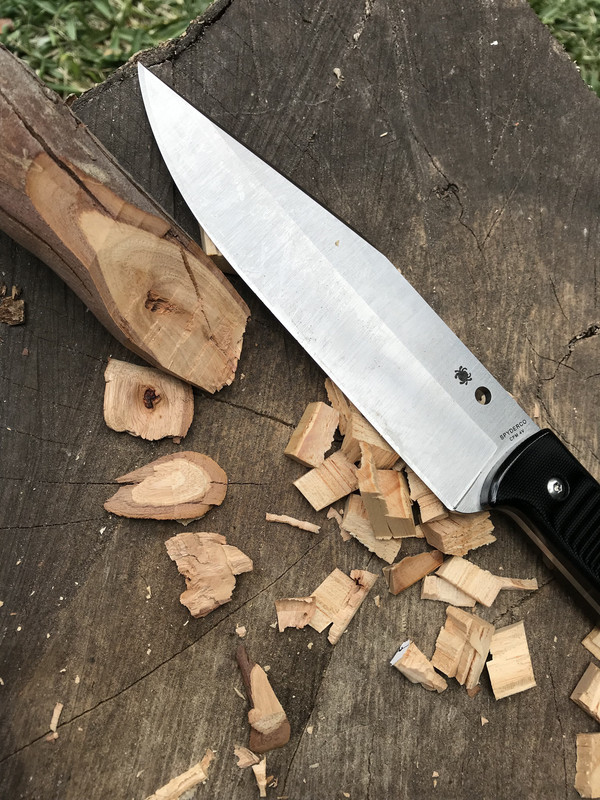 I've got some rope to play with and I'll dig up some electrical cord to chop as well and report back with that.
The knife is an absolute beast. I was expecting a great knife in view of the people involved but the knife is better than expected.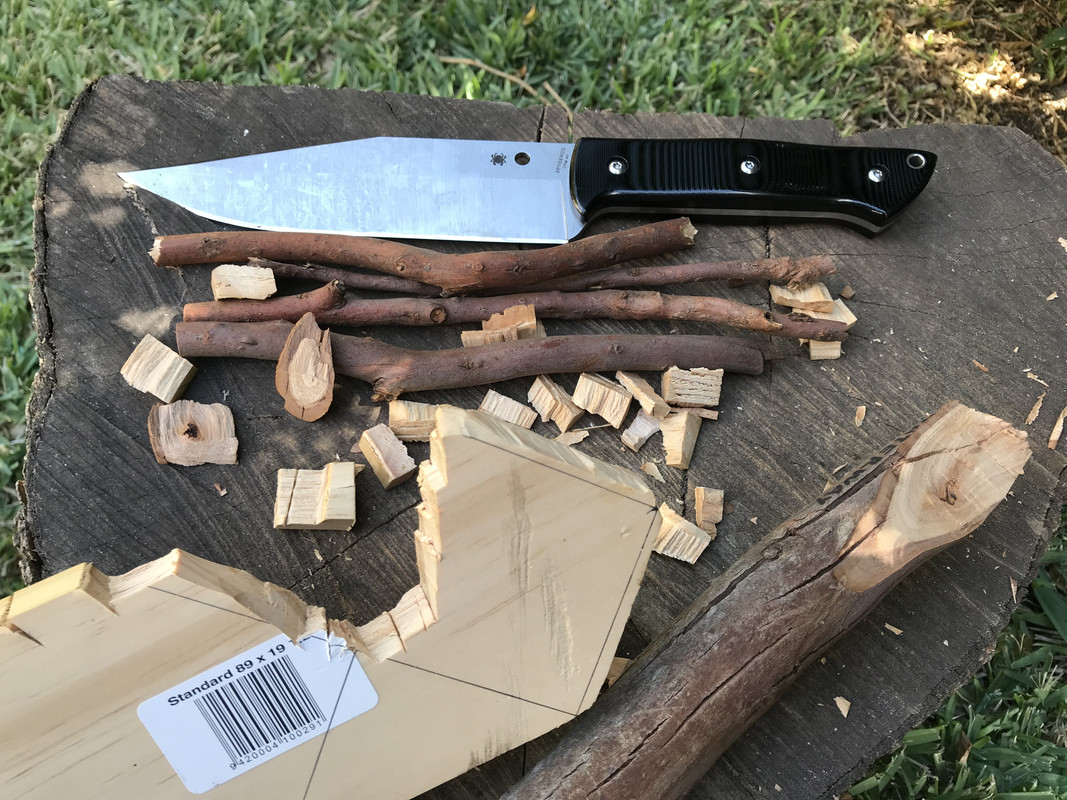 I should add the knife has suffered no edge damage that I can see or feel and it still easily and free cuts newsprint in any direction. Pretty cool for a factory edge I reckon.