Since it came out, I loved the Dragonfly G-10, but was hesitating to buy due to the relative high price here in Germany. Until now I already had both FRN Dragonflies in black with VG-10, BRG in ZDP-189, yellow in H-1 and the Nishijin model.
Last week I discovered a Dragonfly G-10 offered by an Austrian collector in "new condition, unused, never sharpened..." for a very good price, nearly half of the normal. After short consideration and checking my financial situation I finally pulled the trigger.
It arrived last Monday. To make it short: Perfect deal! Produced September 2009, blade absolutely dead centered, action being a little bit stiff like a new one, no scratches, symmetrical grind, perfectly matching scales, in original box with all papers! It only needed a little bit oiling.
Today I was sitting at my station desk (I am a radio amateur), enjoying the summer and playing with my new knife. Suddenly I noticed a big dragonfly flying through the open balkony door and landing on the inside windowsill.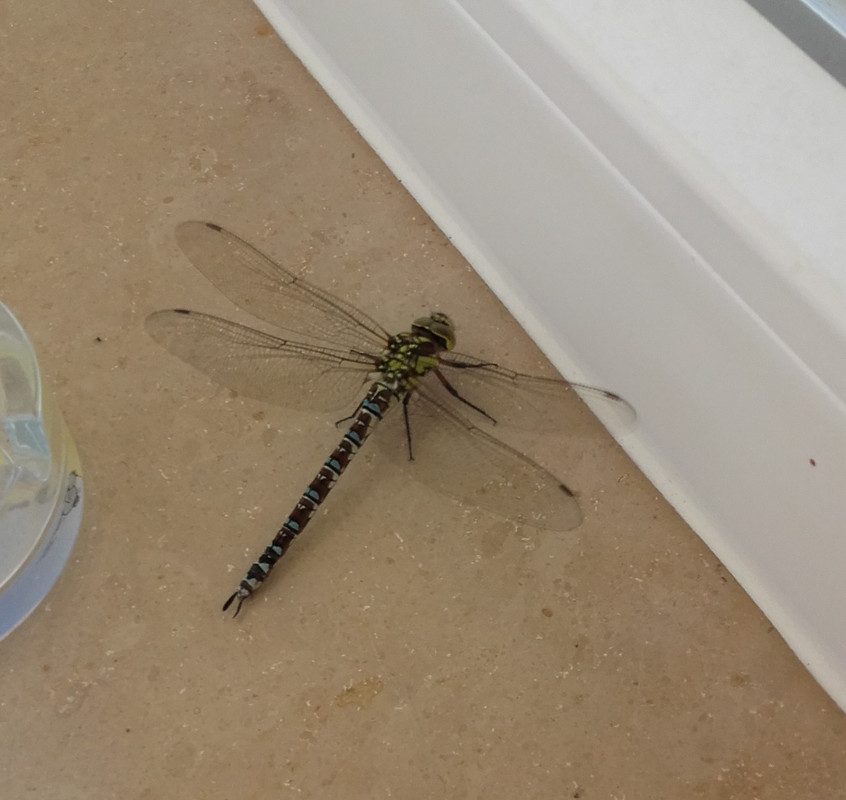 What a beauty! Here in the city you have not often the chance to see one.. I quickly took a snapshot with my mobile phone camera (sorry for the low pic quality...). Then I got the idea
... I took my new Dragonfly G-10, opened it and slowly and carefully placed it near the resting dragonfly. Shortly later I succeeded: It began crawling onto the knife and rested for about half a minute! Then it started again and flew out.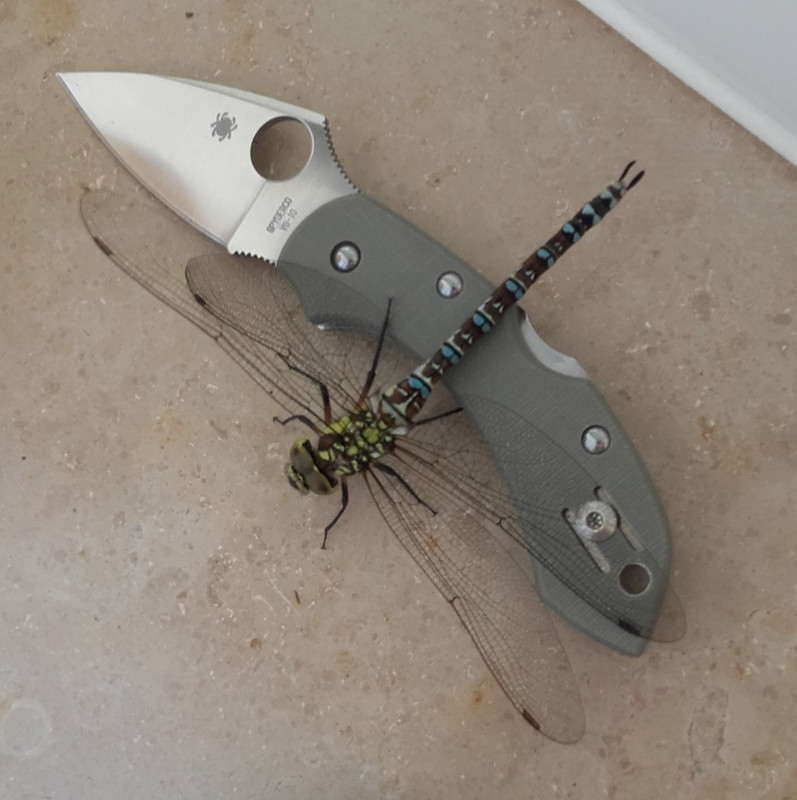 Now you got it...: A dragonfly sitting on a Dragonfly!