Well after a few days of glueing,
First the G10 to the Shokwood, then drilling the scales for pins, and yesterday gluing the scales on.
Today I got to start the shaping process.
I told myself I would not get in a hurry but once I started I could not quit until it was done today.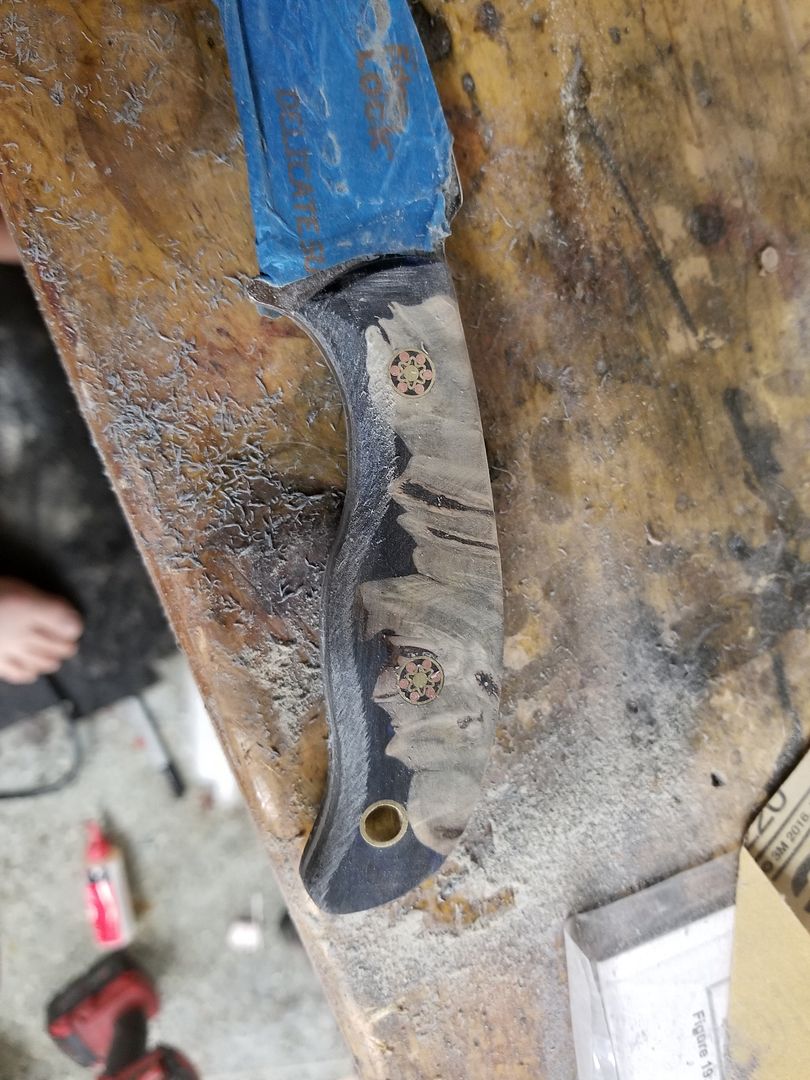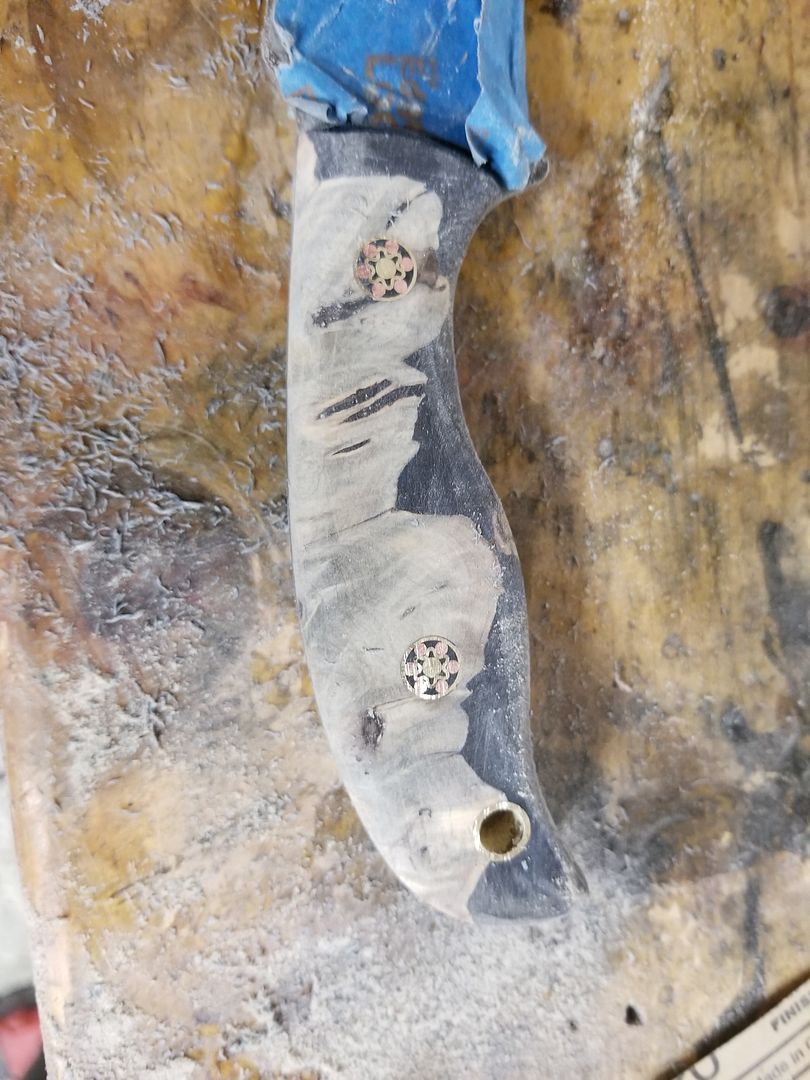 Getting closer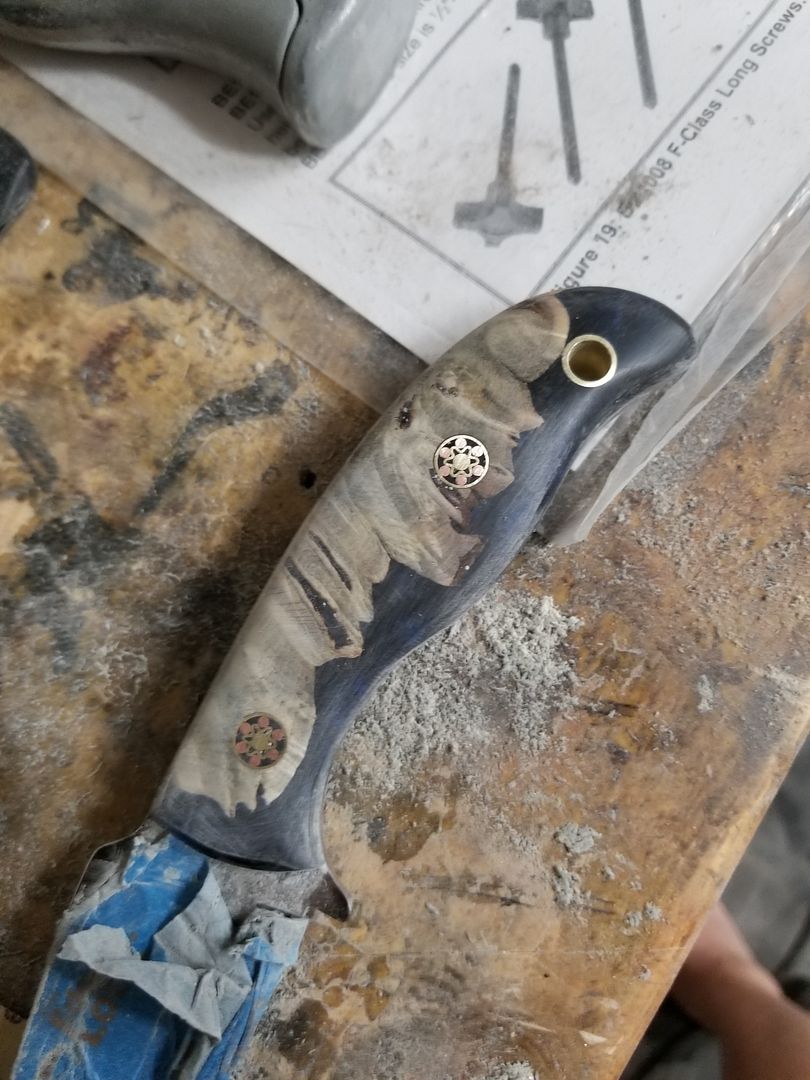 I was very pleased with the progress so I kept going and did the final sanding and polish!