So, I am just wondering what everyone's favorite Non-Spyderco knife to carry/use.
I'll start by showing you mine. I when I got into knife collecting I started out collecting USA made Schrades. I picked up a Schrade Lake and Walker and fell in love with it. It is the first knife I decided I "needed" back-ups of. I currently have 3 in Combo edge and one in Plain (the plain ones are hard to find). There is also a holy grail version in BG-42. It was designed by Michael Walker & Ron Lake. Its got a nice full hollow grind, and takes a good edge. It has a frame lock and an early version of the LAWKS system currently in use by CRKT. The pocket clip carries real low. I just like this knife for some reason.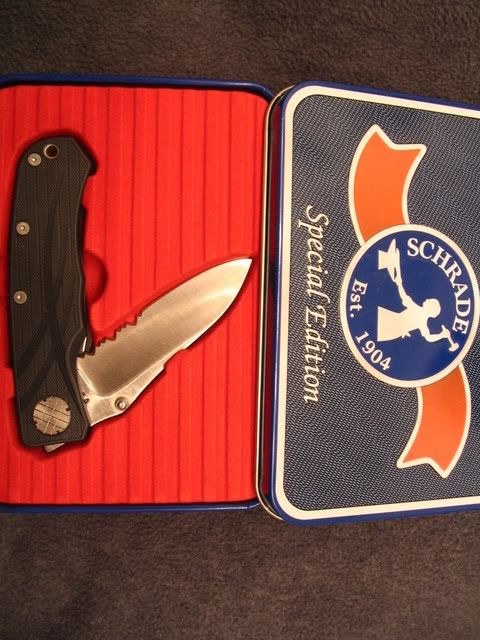 Sadly, USA Schrade closed in 2004 and the name was purchased by someone who chose to move production to China. The knives will never be the same in my opinion. I think if they made more knives like this they might not have closed.
So what about you??? Show your non
favorite.