Way too much loctite.
WAY too much.
I've disassembled four US made Spydercos recently. Siren, Chief rex45 and two Manix XL's. All had screws slathered in white loctite.
The Siren had tons of white loctite on all the screws. I had to boil water to soak it to get it to release. It was the most difficulty I've ever had taking apart a knife.
The S30V Manix XL had so much loc-tite it broke my torx bit, completely warping the head. Stripped a pivot screw in the process of trying to take it apart. It was honestly so bad trying to take it apart the first time I thought about selling it for that reason alone. Again I had to boil a pot of water to make the screws even consider the idea of rotating.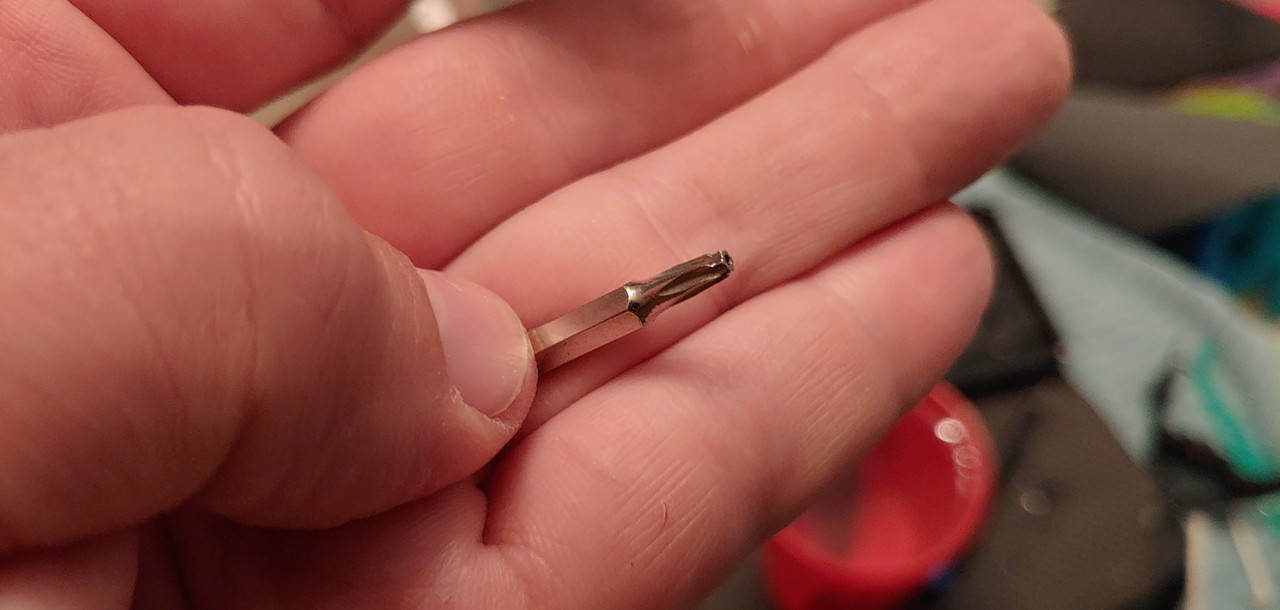 Tonight I tried to disassemble my Chief. I couldn't. Not with the tools I have. I managed to get the blade out, but I couldn't remove the stop pin by wrapping rubber around it and pulling it with needle nose pliers. Had to give up with that. Couldn't remove the steel backspacer because the rear body screw stripped as soon as I tried to do anything with it. This was after soaking it in boiling water before even attempting anything, based on my experiences with other US models.
This is starting to become a problem for me. I don't like the idea of breaking my tools trying to take apart my pocket knives. Never seem to have this issue to japanese models. My Police 3 is so easy to service I can take it apart in my sleep.