Wartstein

wrote:

↑

Tue Oct 27, 2020 10:46 pm

Interesting thread, Vivi...

I perhaps should start a similar one about my (of course uncoated) REX 45 Manix LW - the very first Spyderco I seem to be able to corrode myself, at least a bit

(But for that it takes cutting all kinds of food, IWB carry, letting it sit in wet pockets or packs for quite some time and so on..)
I've been watching your Rex45 Manix photos with interest. I've been curious to see how it holds up to your lifestyle. Have you been carrying it IWB on your hikes?
I carried my M4 Manix IWB on some rainy hikes today. Wiped it off good at the summit and cut some apples up, rinsed it off then clipped it back. Here it is prior to any cleaning: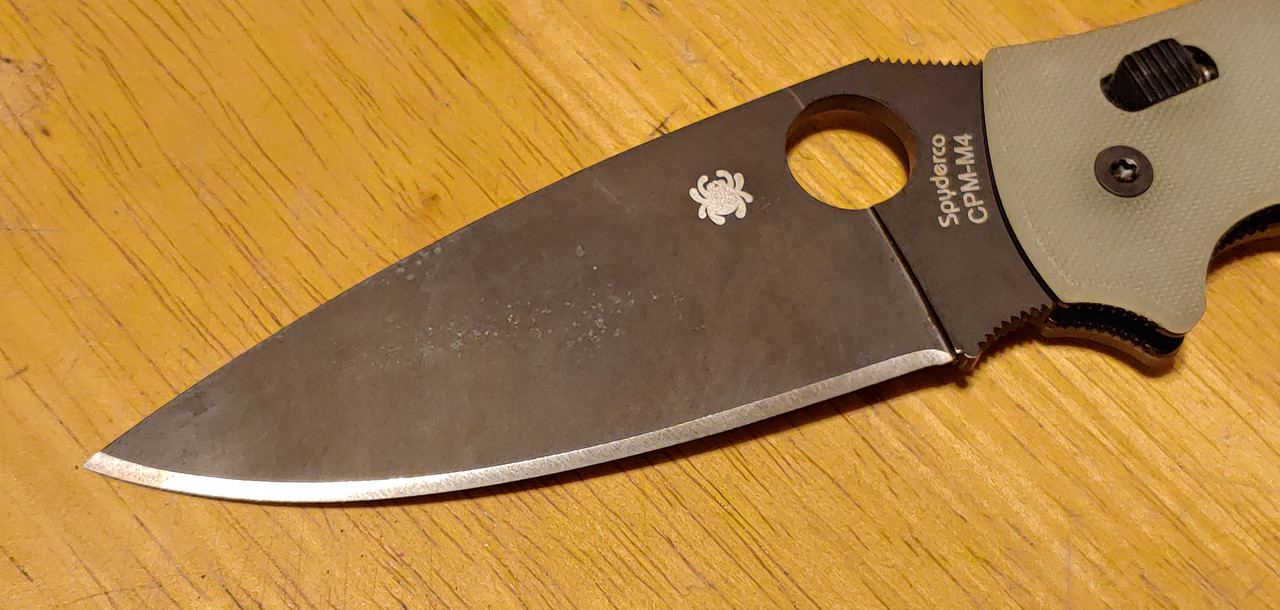 Bit of rust on the bevel near the tip. Maybe I didn't wipe that part of the edge off as well.