I'm talking about a model that you love that doesn't really fit in with your other knives and your typical knife preferences? Do you have a model that you own (or would like to own) that has features that you may not even like, but for some reason you just love the knife?
For me that's absolutely the Nilakka. This knife is so friggin cool, the build is so good it's a knife I'd take apart just to see what's inside. It's so different from everything else I usually like and buy, yet it's a knife that I'll never get rid of and one that I would really love to see in some sprint variations.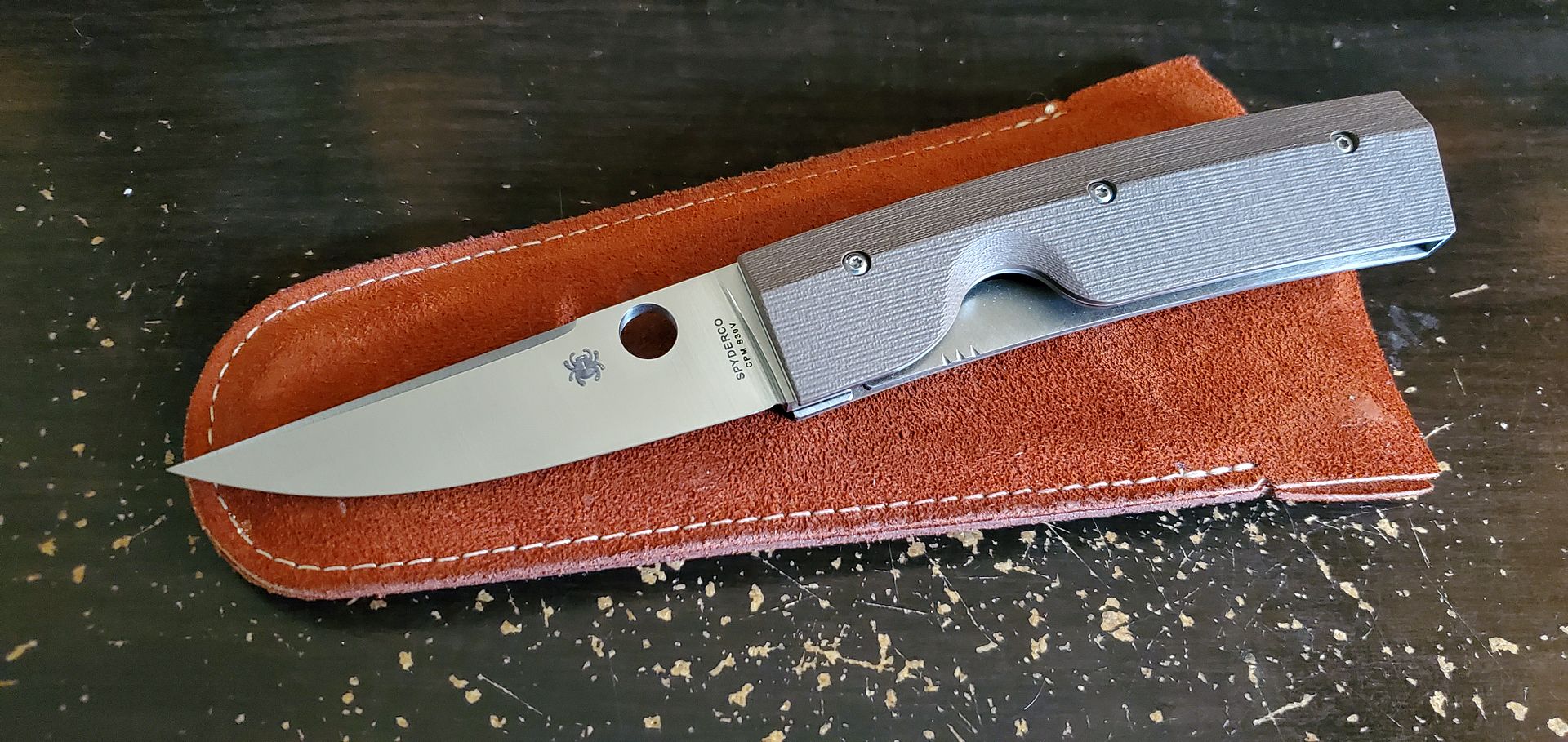 It's just such joy to fondle and use. There are so many sharp edges on this handle you'd think it was designed by Minecraft, yet it somehow feels pretty good in your hand. The thumb hole is comically small yet works very well due to having nice crisp edges on the hole and a prominent cutout that guides your thumb right down onto the hole. I also love how that same cutout puts your thumb right on the liner lock to unlock it. It has a nice strong detent that makes a satisfying dull "dink" when you close the blade (why does this knife have a stronger detent than most flippers???). The blade is so beefy Arby's is probably going to sue for some kind of copyright infringement, yet it slices like a laser beam due to the near zero grind edge. It has a deep carry clip that's so deep yet so simple, it lays more flush to the handle than any other clip I own and looks great for being so simple (seriously more knives need clips that screw into the back spacer).
I would love to see this knife in a steel that's better suited for such thin edges (52100), and maybe with some smoother less edgy micarta scales like the Shaman has. I would also love to see an XL version with about a 4-4.5 inch blade.