I posted this as a reply to another thread, but thought it might warrant its own post.
Over the past few years I spent a lot of time figuring out the best way for me to
carry
a
fixed
blade day to day.
It needed to be accessible above all else.
Able to be drawn and sheathed with one hand.
Comfortable.
Discreet when the need arose.
Versatile.
I tried a multitude of systems. While the G-clip is ingenious and versatile (my second favorite
carry
method) it has drawbacks. It adds a decent amount of bulk, and switching from reverse grip / standard grip / lh or rh / IWB or OWB requires tools I don't
carry
outside of the house.
I've tried ulticlips,g-clips, tek-loks, static cord setups, in pocket
carry
and more. But nothing beats a simple paracord loop for me.
I remove the internals from the paracord first, make a loop on the top corner of the sheath, tie a knot, trim and melt the ends. You're looking at about 3¢ in materials.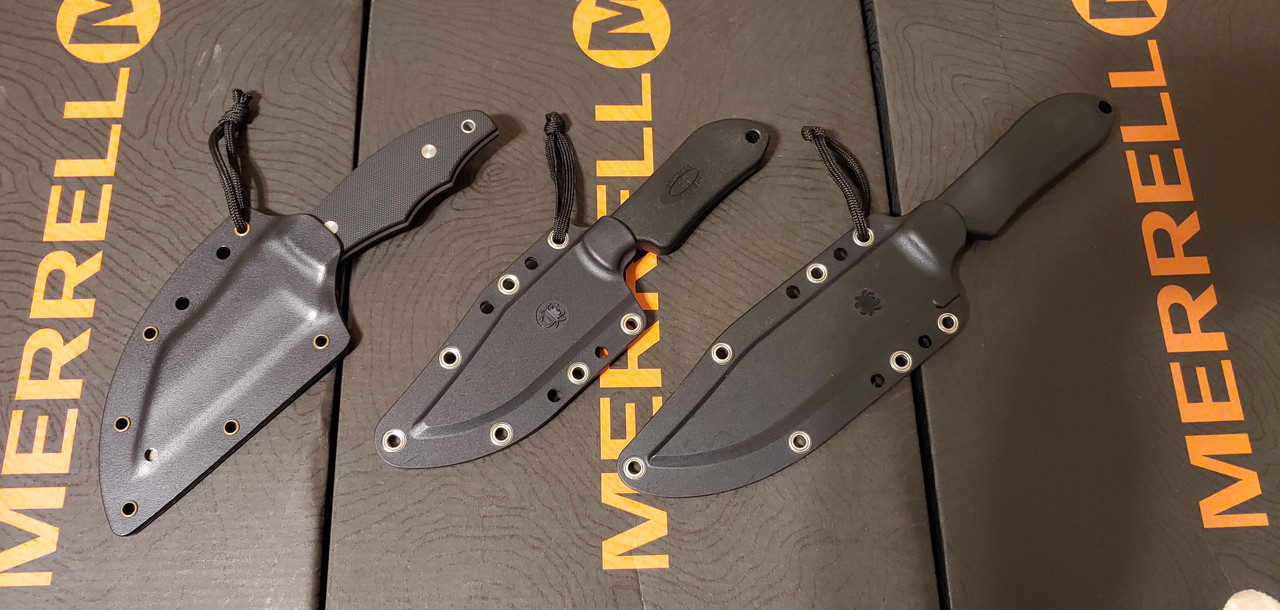 It has much less bulk than g-clips and tek-loks. It stays flatter if I want to pocket
carry
or toss it in a pack. It's cheaper than any other
carry
attachment. I can switch
carry
to regular or reverse grip draw without having to even loosen my belt, much less having to grab tools to switch a clip to the other side. It works perfectly for hip
carry
or appendix
carry
, left hand or right hand draw, strong side or weak side.
It is the most versatile and comfortable setup I have tried, and I have given a lot of thought on how to comfortably EDC
fixed
blades. By altering the length of the rope you can give it a more discreet or more accessible
carry
height.
Here is a video of me drawing and sheathing my Street Beat one handed
Here's a video showing how a single loop accomodates a variety of

carry

styles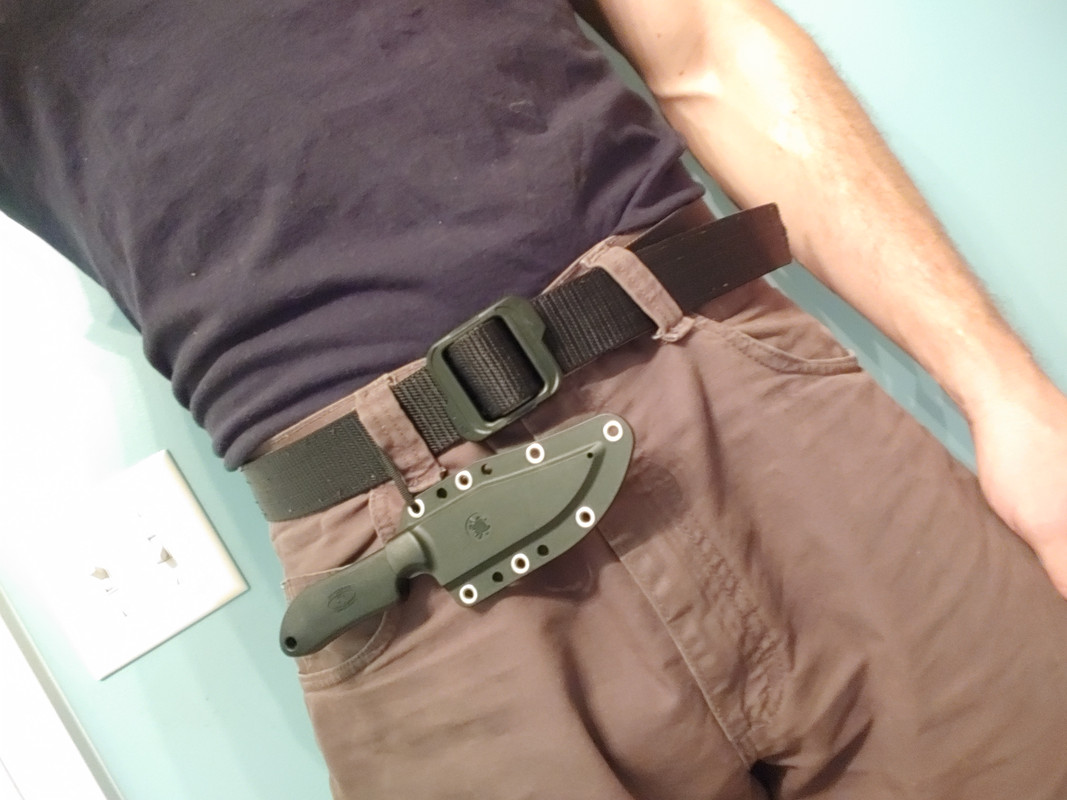 First I loop it on to my belt.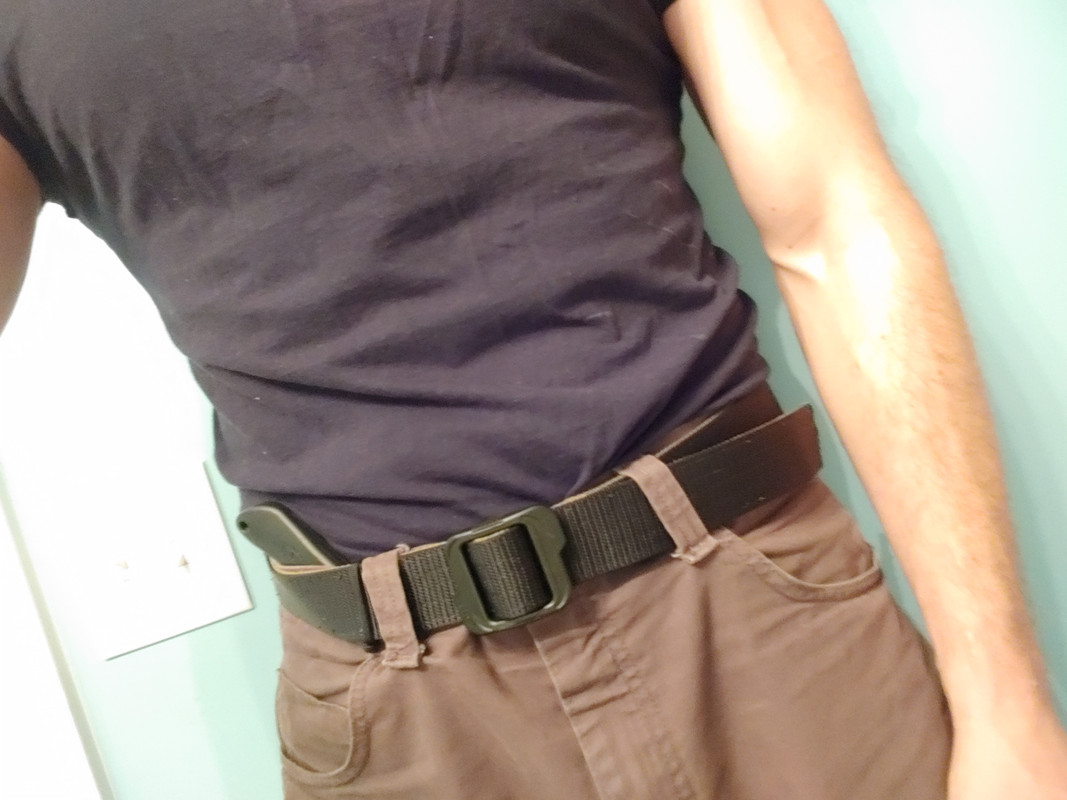 Then I tuck the sheath IWB. Here's strong side appendix
carry
, my favorite method for carrying my Street Beat.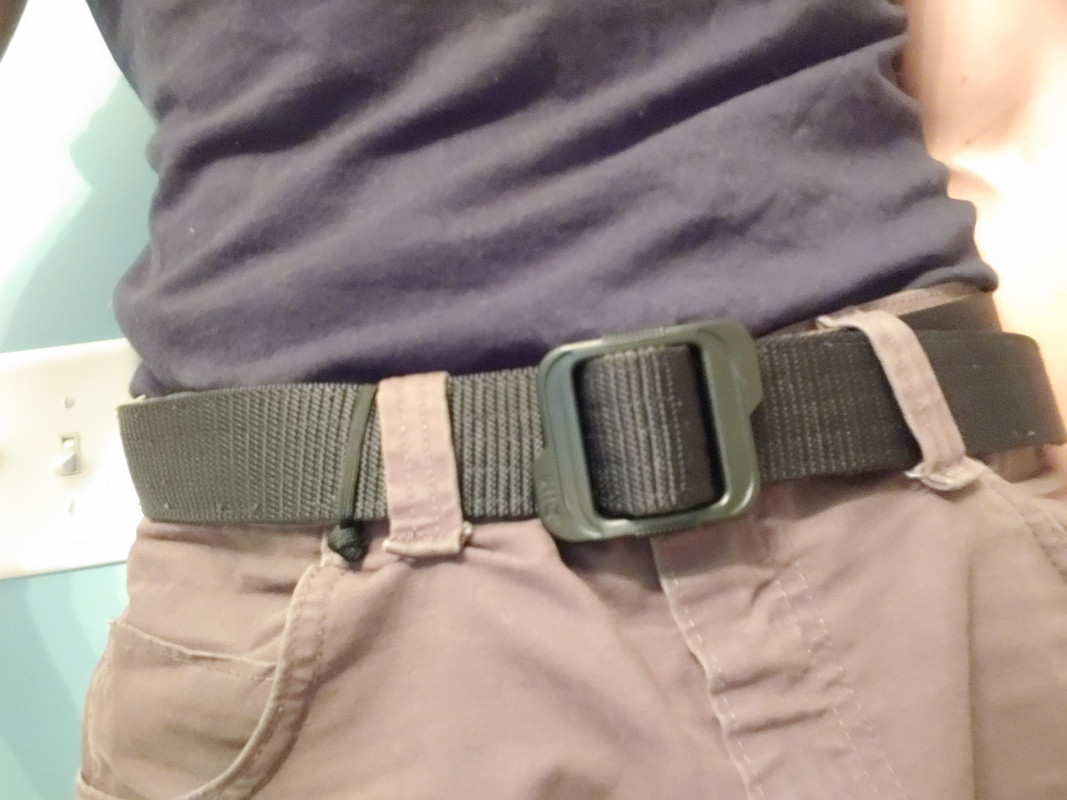 If I want to be discreet, I can push the handle down and it's virtually unnoticeable.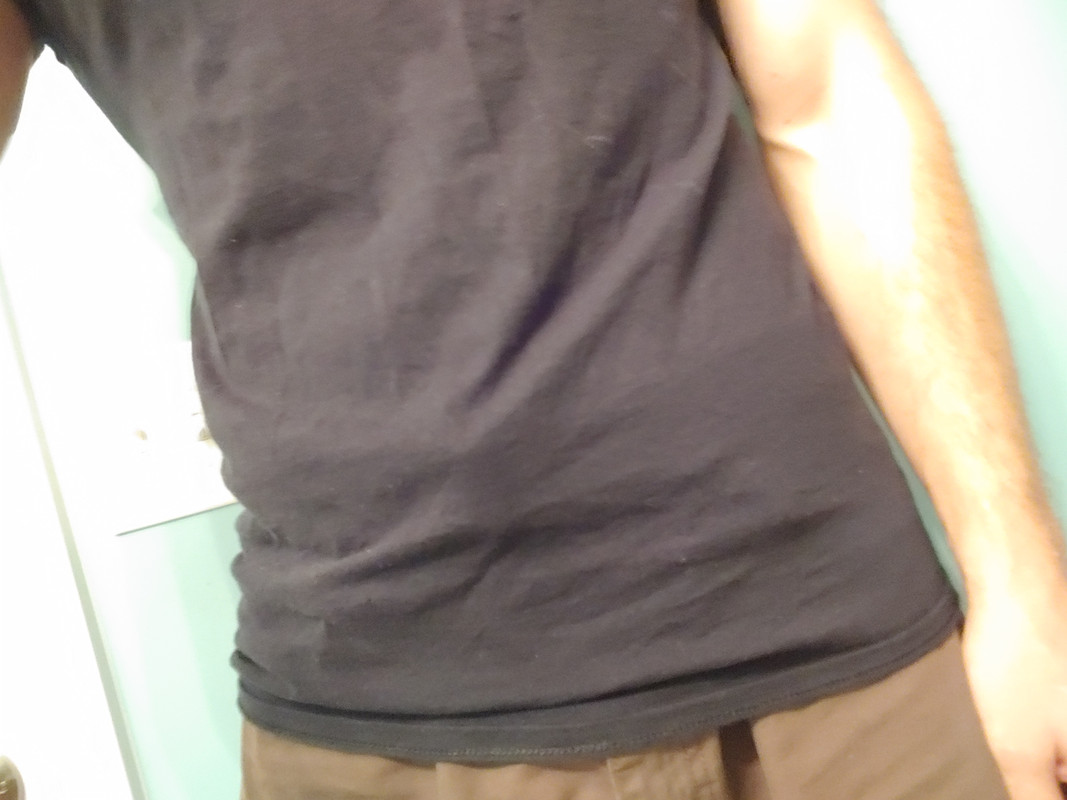 Shirt untucked and it's invisible.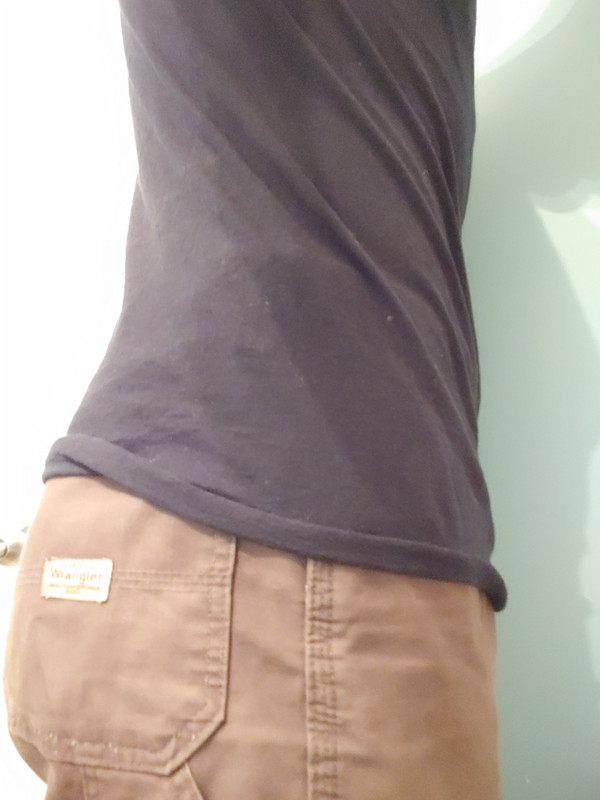 Untucked 3 o clock
carry
.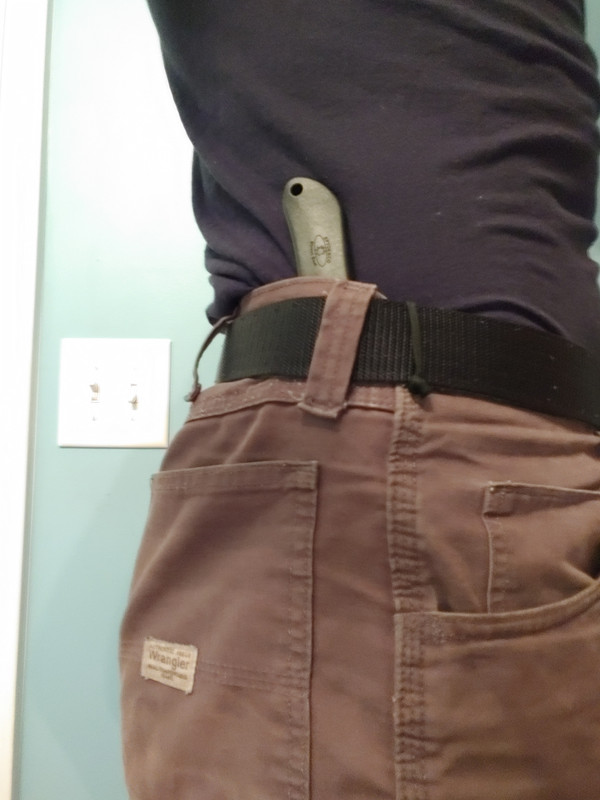 Tucked 3 o clock
carry
.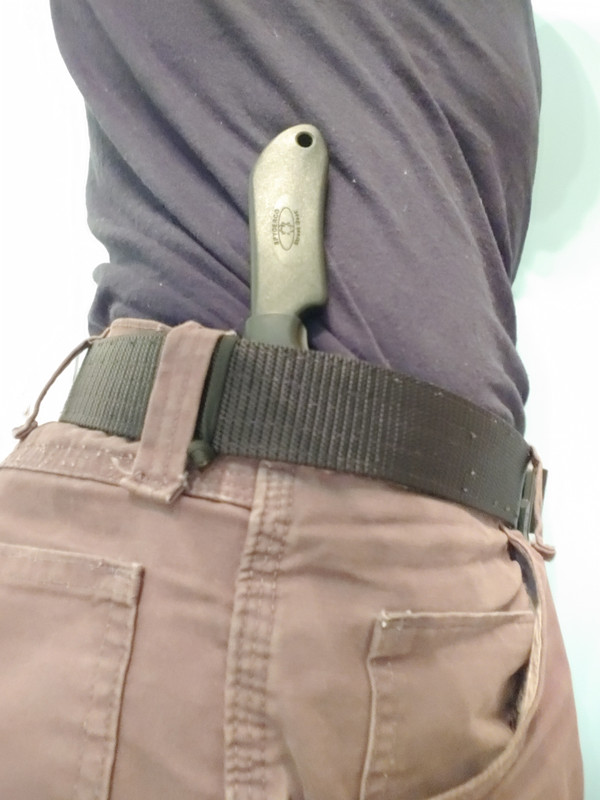 If I want to switch to reverse draw I suck in my gut and flip the knife around. It's a two second process. I need a torx driver to do that with a G-clip.
I find tucking the sheath into my waist band helps prevent the knife from catching on things, flopping around, rattling, and keeps it out of the way in general. If you are able to conceal
carry
legally, it also offers unprecedented discretion.
After carrying like this, carrying the "normal" way feels like clipping a folder to the outside of my pocket. It just feels wrong for EDC.
Bushcrafters and long knives like choppers and machetes I'll
carry
them lower and on the outside of my waistband. Especially if I'm wearing my hiking pack with a thick hip belt, low ride sheaths are a must.
I'd be interested to hear feedback from other people that have tried this.