I have a feeling this is going to spark into a trend after the Rock Jumper comes. I know Sal mentioned that it's a challenging design but I have faith. I think it's a natural evolution of the design.
That said, I was always impressed by the Grasshopper design. Now, I know the handle shape here is meant to fit individual fingers, but see how the shape of the handle flows directly into the shape of the ricasso? If the edge doesn't go all the way to the handle (ala Caribbean) then why not design the handle so it flows with the ricasso this way?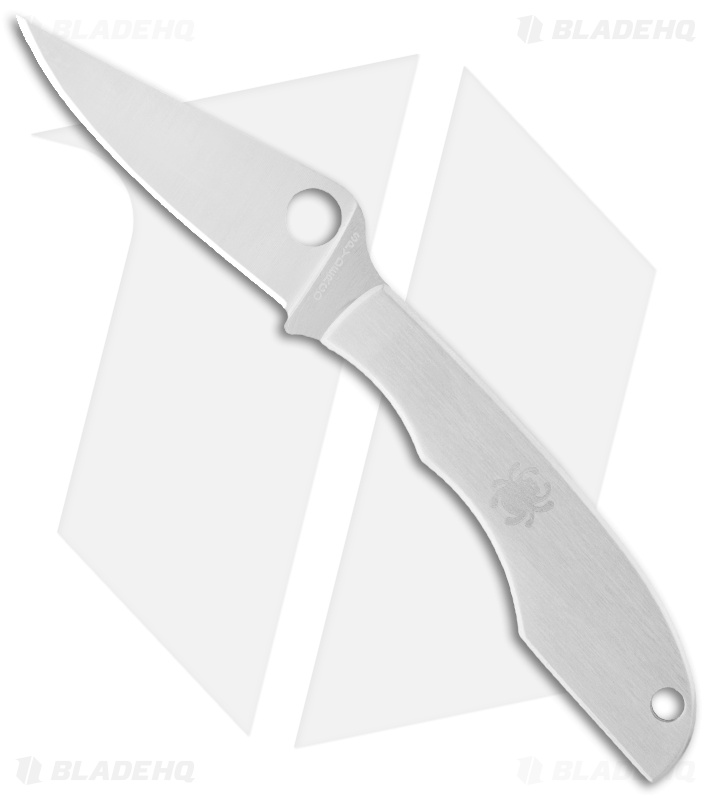 I guess it's similar to a 50/50 choil, but it seems like the ricasso could be pushed back a bit to move the edge closer to the handle. This may be a small knife but I think the overall design could be accomplished on a larger scale and get the same effects. The bottom of the handle can be shaped however it needs to be as long as it flows into the ricasso this way.