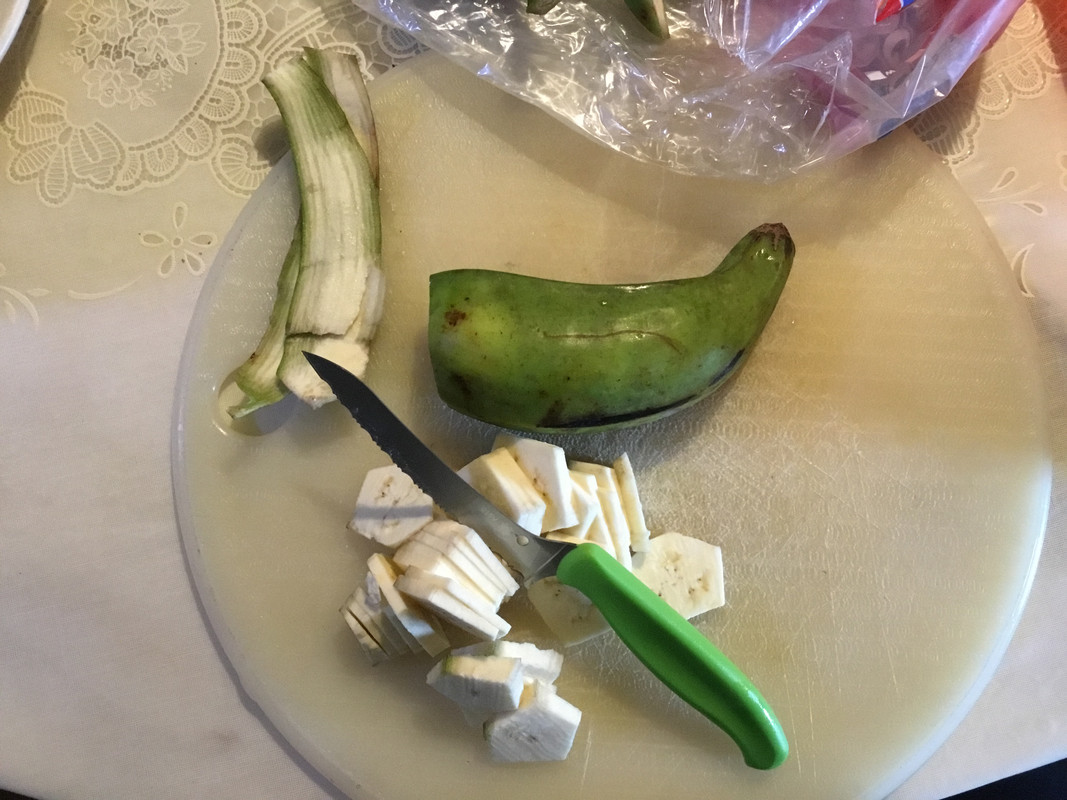 image host
I bought a bunch of green plantains for my wife to fry. We had to put cooking oil on the blade of the Z-Cut because the sap will otherwise coat the blade like sticky glue that is very difficult to remove.
After oiling I peeled the tough fibrous skin off (these are not bananas. No comparison) and sliced it into thin slices like potato chips. Then I immediately put the slices in water for otherwise they will turn black in a couple of minutes. I repeated this with a dozen or more plantains.
My wife coated the chips with chili/pepper powder, turmeric, and salt. Then she fried them. Yum.
The ZCut never missed a beat and the thin blade made skinning and slicing very easy indeed. The knife was still sharp enough to slice paper afterwards. Many kitchen knives will be dull after skinning and cutting so many plantains.