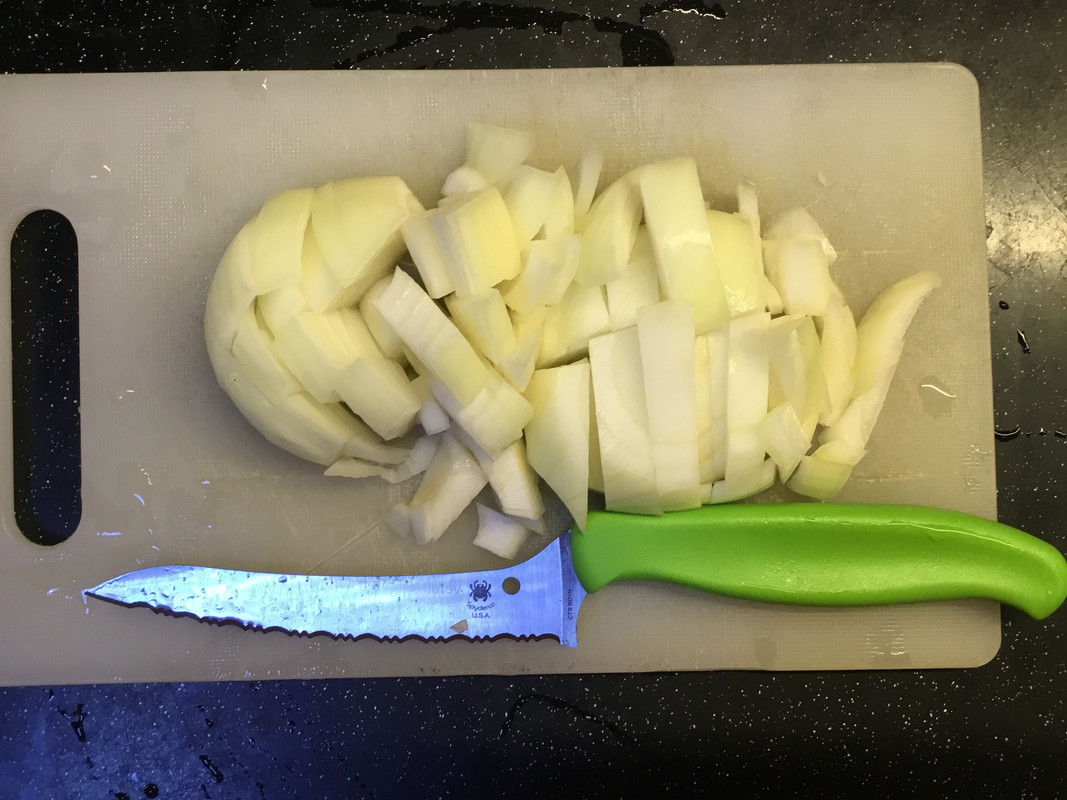 We are busy preparing holiday meals. Today is pork roast. I used the ZCut on the onions and other vegetables. I forgot to take photos. The ZCut zipped right through everything. A friend who is a really fine cook was drooling over it.
It also cut a homemade fruitcake.
For Christmas it will get put to use on roasted chicken, fresh vegetables like onions, potatoes, celery,etc., and various fruit.
I need to get in more exercise because of all the good food. It's all the knife's fault.