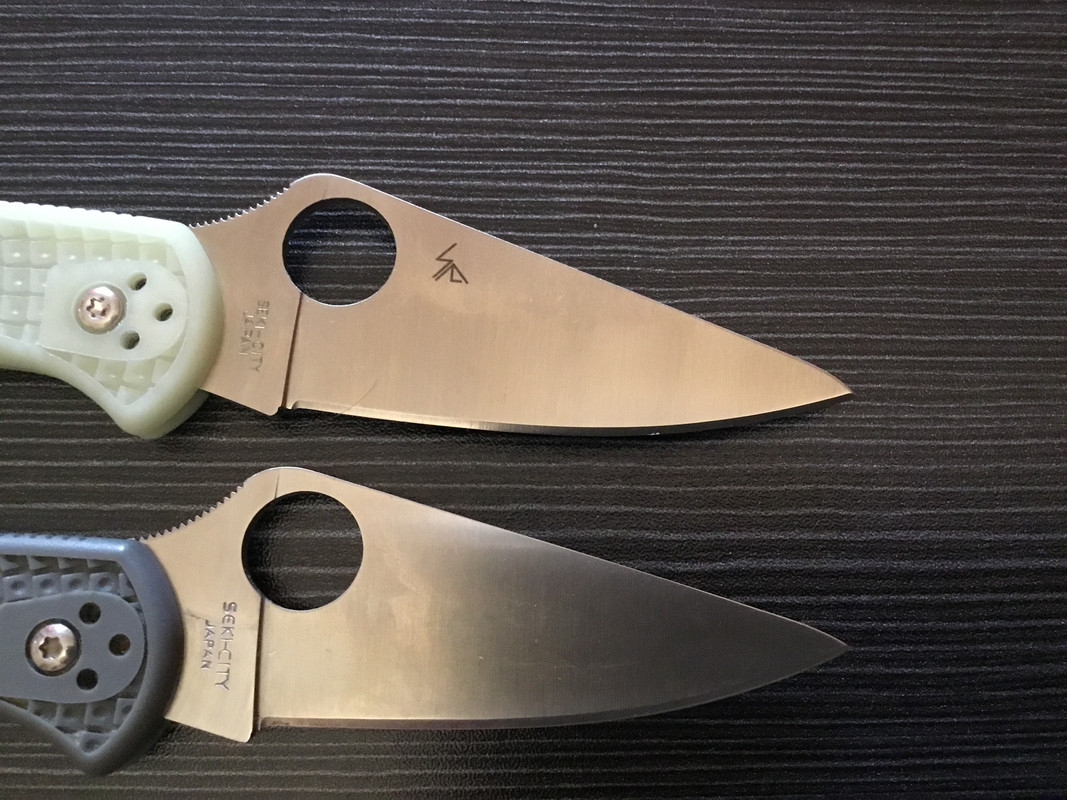 photo host
As can be seen from the photo, my years older gray Delica 4 has a much more pointed blade than the newly purchased GITD Delica 4 exclusive. Is this a rolling change or an anomaly? I don't like the new shape. My gray and purple D4's are nice and pointy. What gives?
I'll try to get a better photo, but the new Delica has a pronounced hump at the tip reminiscent of a Salt 2, but not as pronounced.
There is also more belly to the blade.