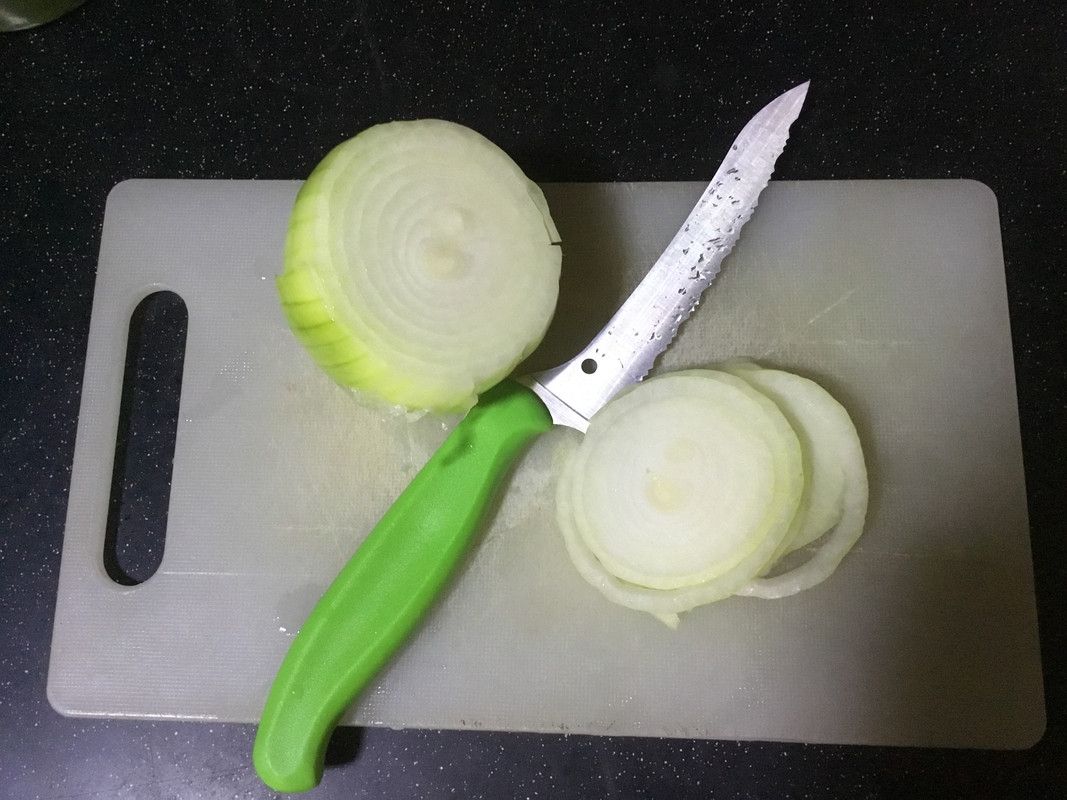 I received my green, pointed serrated blade Z-Cut this week. I've used it for the last day and a half in the kitchen. I've cut apples, onions, a big roast, and other such things. It has done really well. The very thin, flexible, super sharp blade cuts extremely good. I was able to cut paper thin slices of onion just as a test. Because of the offset handle my knuckles stay clear of the cutting board.
I washed the knife and let it stand overnight on the towel without drying it off, just air drying. It did not even spot. sure, that's no hardcore test, but my Spyderco K05SRD paring knife would have rusted. I'm just beginning to evaluate the BD1N steel but so far so good.
I really like this knife. I got it from knifeworks.com. Thank you Amber. I have to get a couple more.