Found this on my front porch this morning...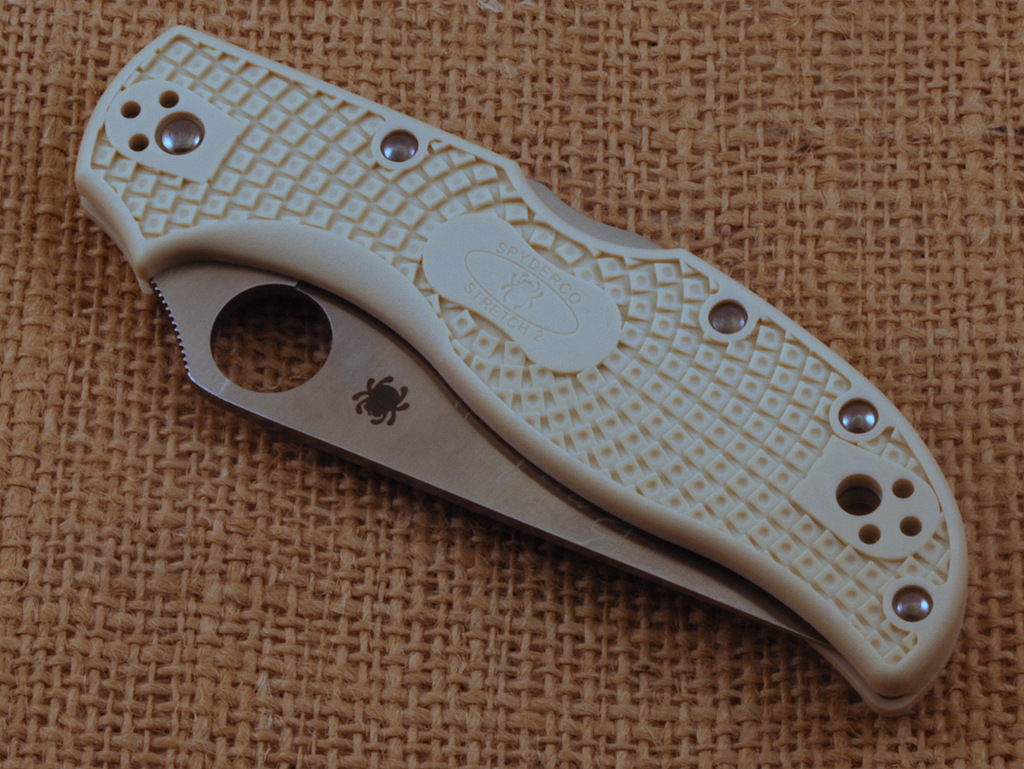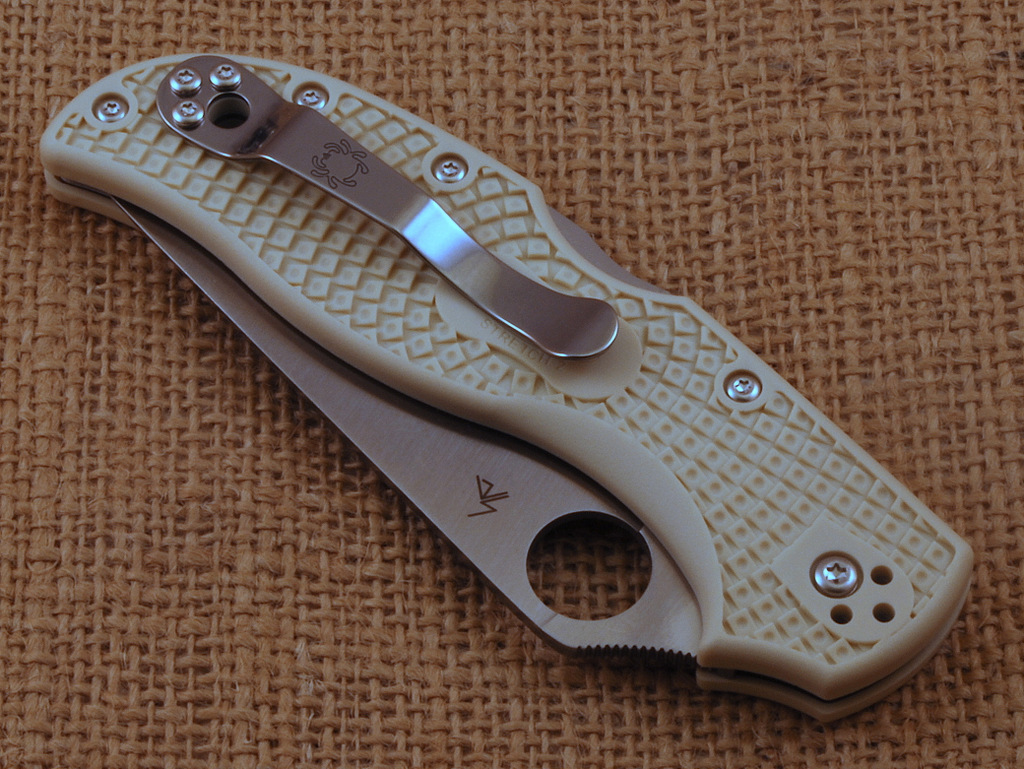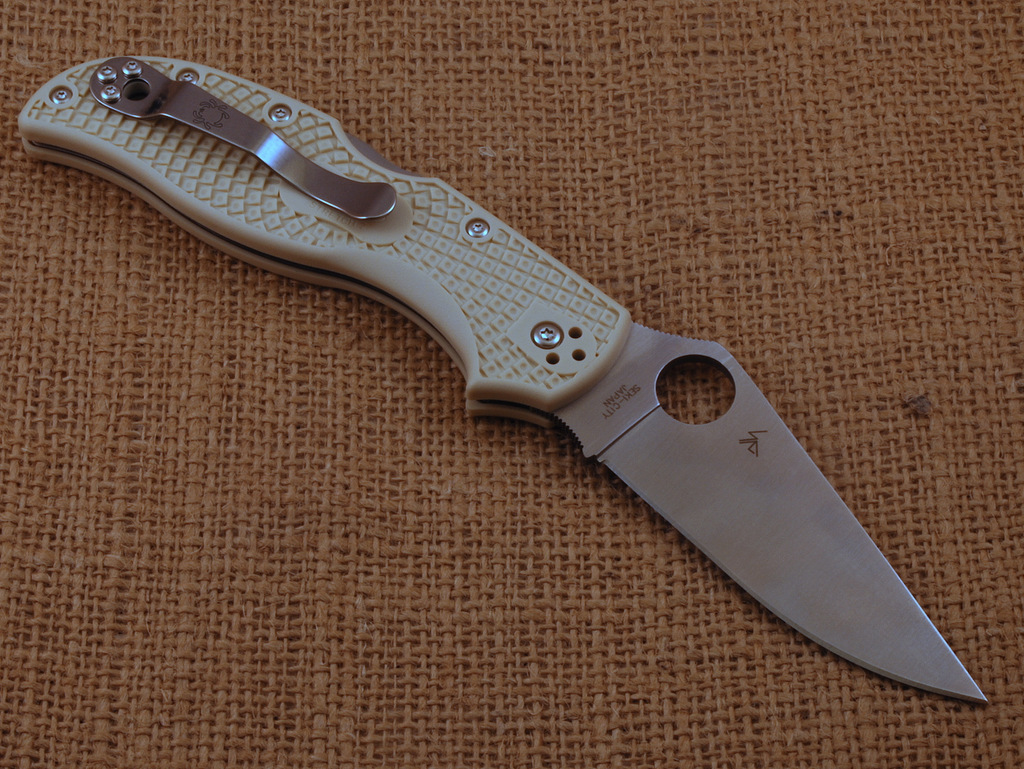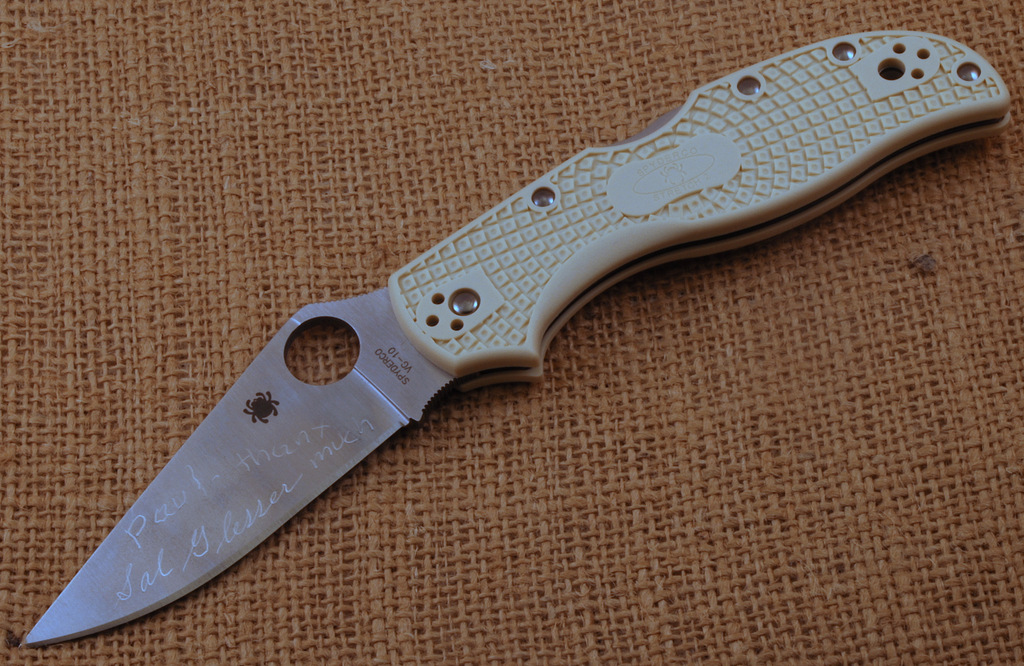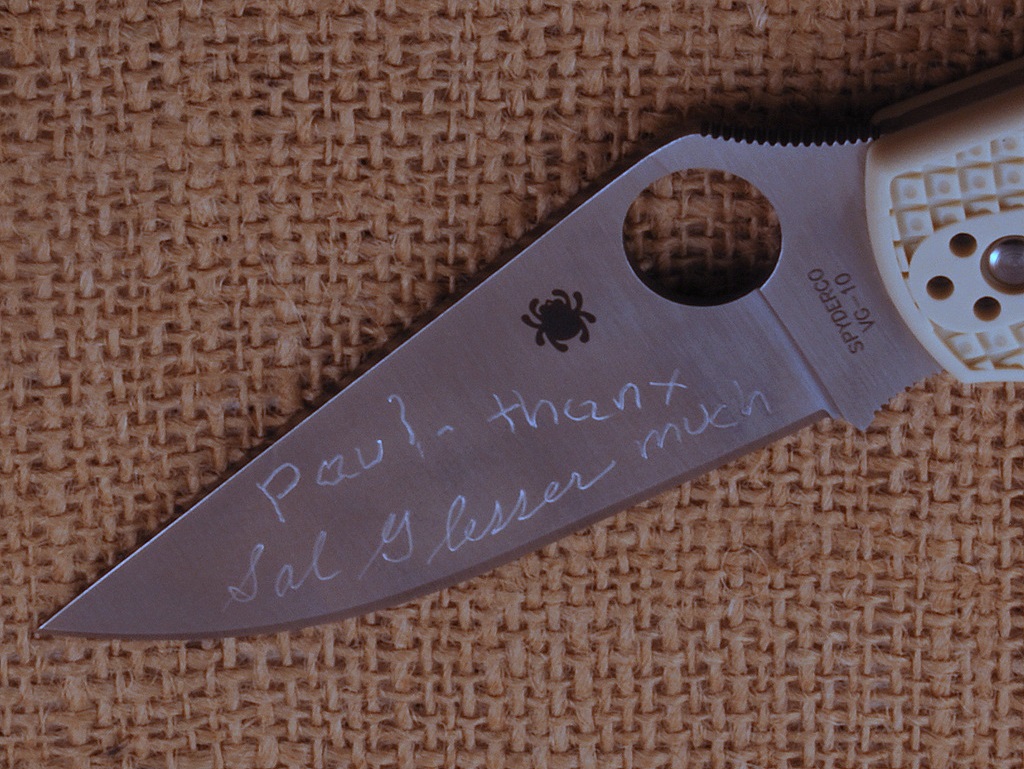 Would have been a very pleasant suprise whenever it arrived, all the more so when Romeo dragged me out of the house at 5:30 am on this bitterly cold for mid November in SC day for his morning constitutional. Didn't have my reading glasses with me, so I had no idea who the package was from or what was in it until we got back home. Opened it up and was overjoyed.
I think the ivory FRN looks great, I like it much better than the stark white used on the Tom Sachs Delica, Endura, and D'fly some years back. I suspect it's also still light enough that those who prefer another color can RIT dye it just about any shade they wish. And, as much as I've always liked the Stretch blade shape, I think the straight spine version is extremely attractive.
For those who were concerned that the straight spine blade would add to the weight, and despite what the catalog says, it does not. The black FRN VG-10 Stretch 2, BRG FRN ZDP-189 Stretch 2, and this version all weight exactly the same 106 grams, 3.75 oz. on my scale. I don't claim my scale is 100% accurate, only that it's 100% consistent. The actual weights may be a gram or two lighter, or heavier, but the main point is that they're all identical.
Sincere thanks Sal, for this beautiful addition to my Stretch family.