I think I'm going to have to buy an S110V knife to mess around with.
I finished resetting the bevel on the S110V Para 3 on my 200 grit stone.
Once I could see and feel the old edge was gone and a bevel was being raised on either side, I switched to alternating strokes.
I stopped once I couldn't detect a burr on either side. Stropped with 7 micron diamond paste twice per side.
The result? A steel with having the reputation of being one of the more difficult to sharpen got sharper than any other knife I've sharpened on these 200 grit plates.
Shaving:
https://streamable.com/34r1ja
Slicing a piece of cardboard:
https://streamable.com/wjjdvp
Here's where I accidentally hit my sharpening stool.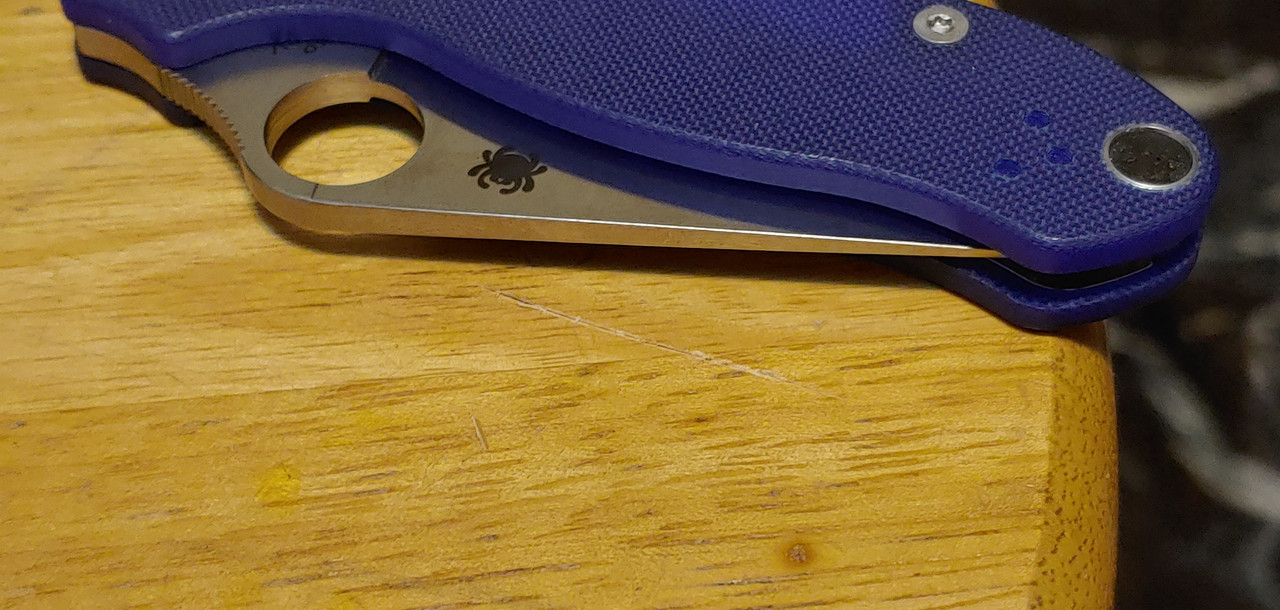 I think I'm going to use this same finish when I send the knife back to the owner. I'll touch it up again with the same process but try to keep a steadier hand and see if I can get it a little sharper.
I'm really impressed with the speed with which I was able to reset the bevel, and the ease of getting it shaving sharp off a 200 grit stone. I've touched up S110V for people before but this was my first reprofiling and my first attempt at a low grit edge.