another weird thing i've noticed...
after eating bbq the other night, i wiped the blade down with a napkin before putting it in my pocket, but i didn't wash it until much later. now, if the blade has oils on it from my skin, in the right light, i can still see where the sauce was.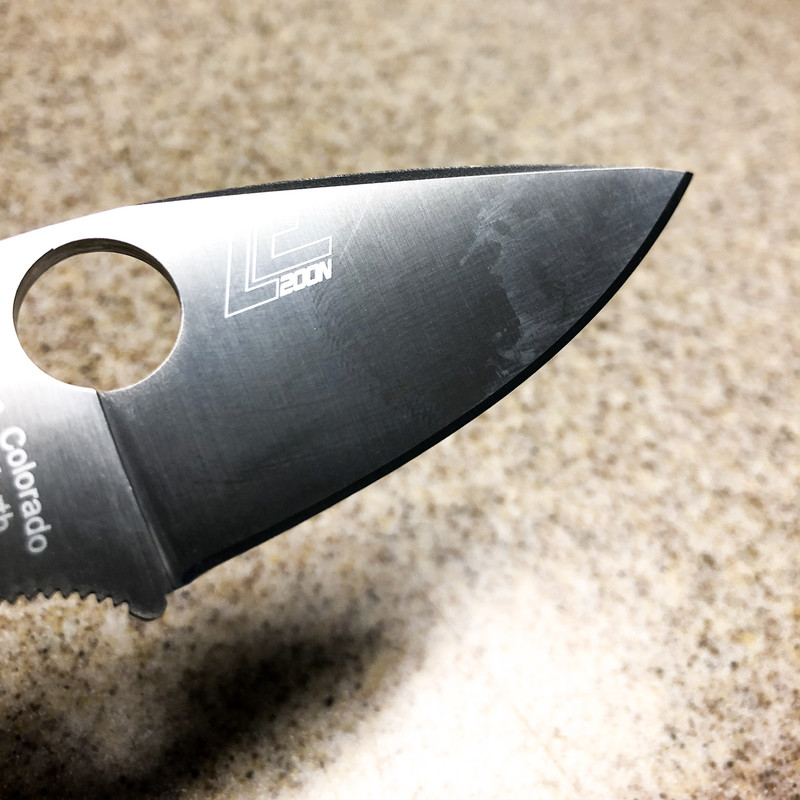 but if i wipe it down with a cloth, i can't see it anymore until the blade has oils from my fingers again.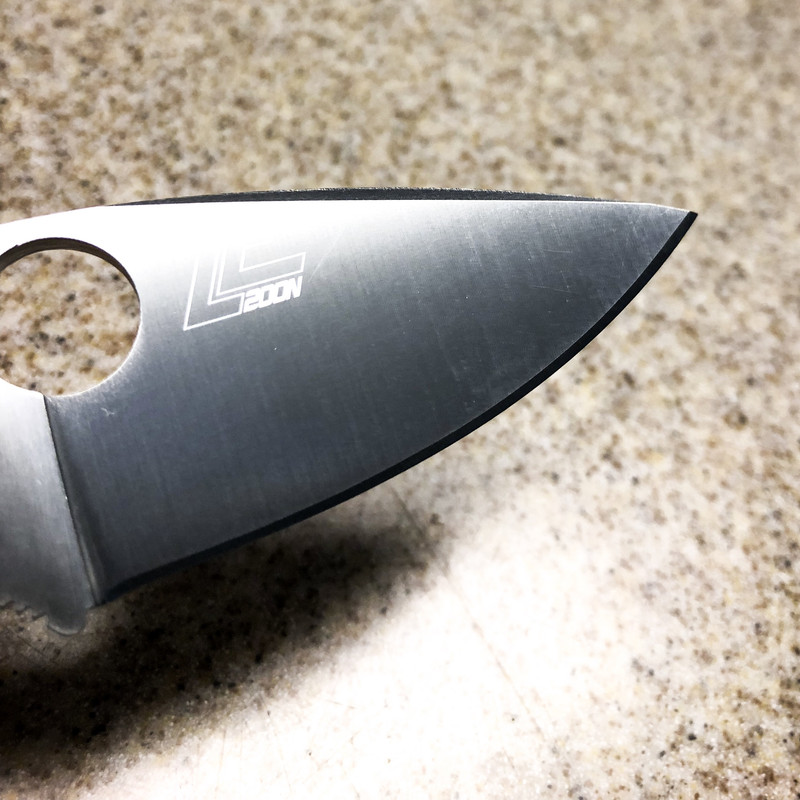 this may be a bad example because it looks like i didn't wipe it down all the way, but you can see the light is the same and the "stain" is almost gone. if i were to dirty up the blade with my fingers again, you'd be able to see the same thing as in the first picture. clearly this isn't any type of corrosion and it's not affecting anything (or bothering me), but i thought it was weird and i should share it to see if anyone else has any insight or similar experience.