i was one of the people impatiently awaiting the native salt, so i feel it's only right that i make a post about it now that it's available and i have one in my hands.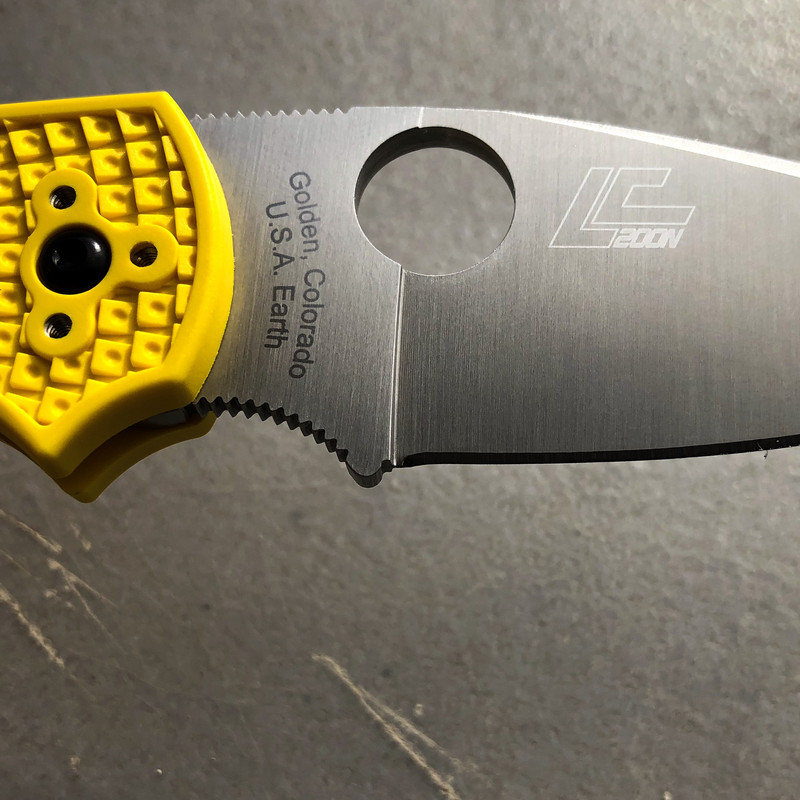 this knife is a thing of beauty. it's also one of the sharpest edges i've ever seen from a factory. golden hit this one out of the park. i've not done any real testing with it since i just got it yesterday, but i've opened a few packages with it and this edge is no joke.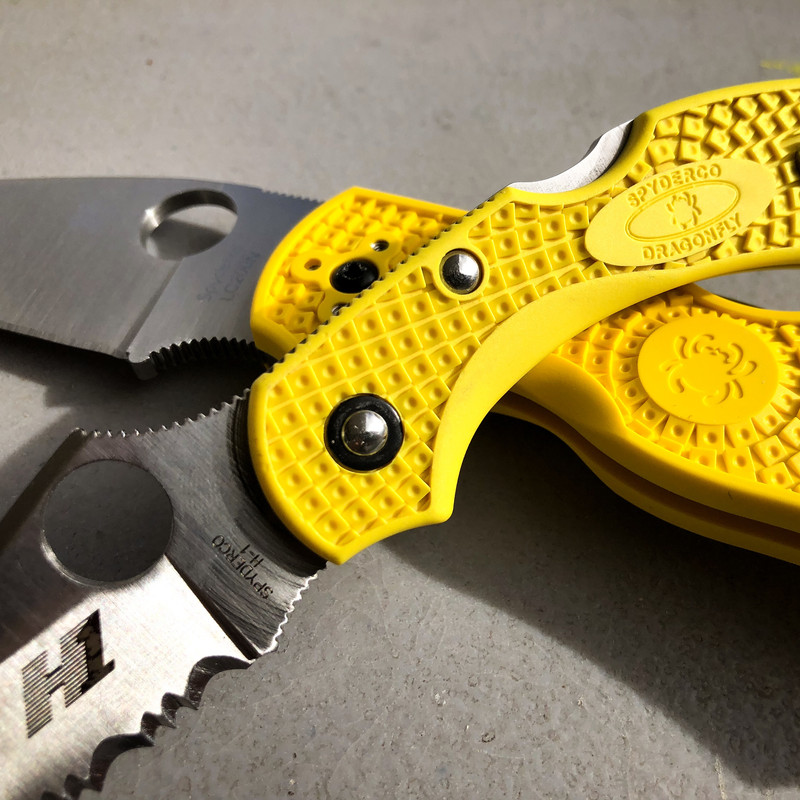 the yellow is still not my first choice (and i'd love to see this knife in all black), but this one does have a slightly warmer yellow than the seki salt models and that's nice. hopefully you can tell from the picture it almost has more of an orange to it instead of being a pale yellow. i may end up dyeing it, but i'll hold off on that decision for a while since the yellow really doesn't bother me at all.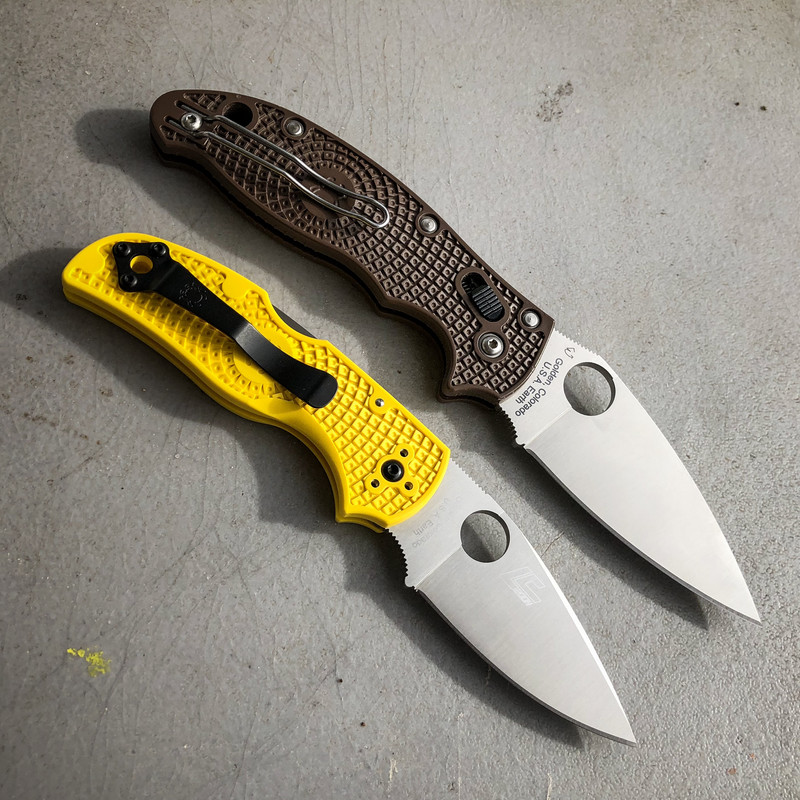 as for the native itself, it probably won't replace my manix as my favorite knife, but it's just as ergonomic for when i can't carry the manix due to size restrictions. as i've said in the past, i'm not sure what people are looking for in a "mini manix" that's not offered by the native. you can see the similarities in the picture. it feels just as comfortable and almost identical in hand despite its differences. i can even get all four fingers around the grip behind the choil (i wear a large glove), which i wasn't sure i'd be able to do based on reviews. it also has a leaf shaped blade. it's basically a mini mini manix (that's for you, vivi) already.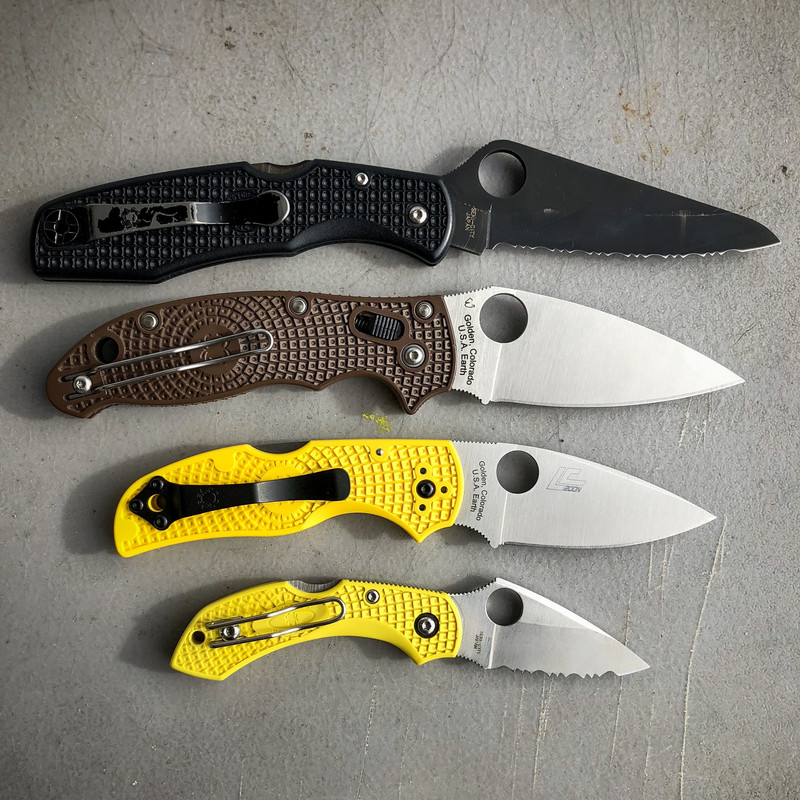 here are the knives i've been carrying since i got the native yesterday morning for comparison purposes. the pacific salt and manix 2 are my typical edc pair. i will still carry my pacific salt when i'm in the ocean for the extra length and serrations, but the native may end up being my new running knife and could easily end up replacing the pair for edc some days.
overall, the native is an excellent knife and i'm really looking forward to putting the salt through it's paces. it's the perfect companion to my manix when i need a slightly smaller blade (mostly for work) and it feels just as great in hand. if you are on the fence about this one, i don't think you can go wrong with it.