I've been preaching the word of Spyderco for some time now and recently a friend and co-worker, who is machinist, finally got himself baptized. His first foray was a Cutlery Shoppe Manix 2 LW exclusive and he was hooked. The next thing you know, he's ordering up a PM2. He's fondled several of my Spyderco offerings and knew he was smitten with wire clips so when his new baby arrived? Well, there was only one thing to do...
He milled out some slots and bored a through-hole. The clip is currently off the M2LW. Actually feels really good and fits in the pocket like it came this way from the factory.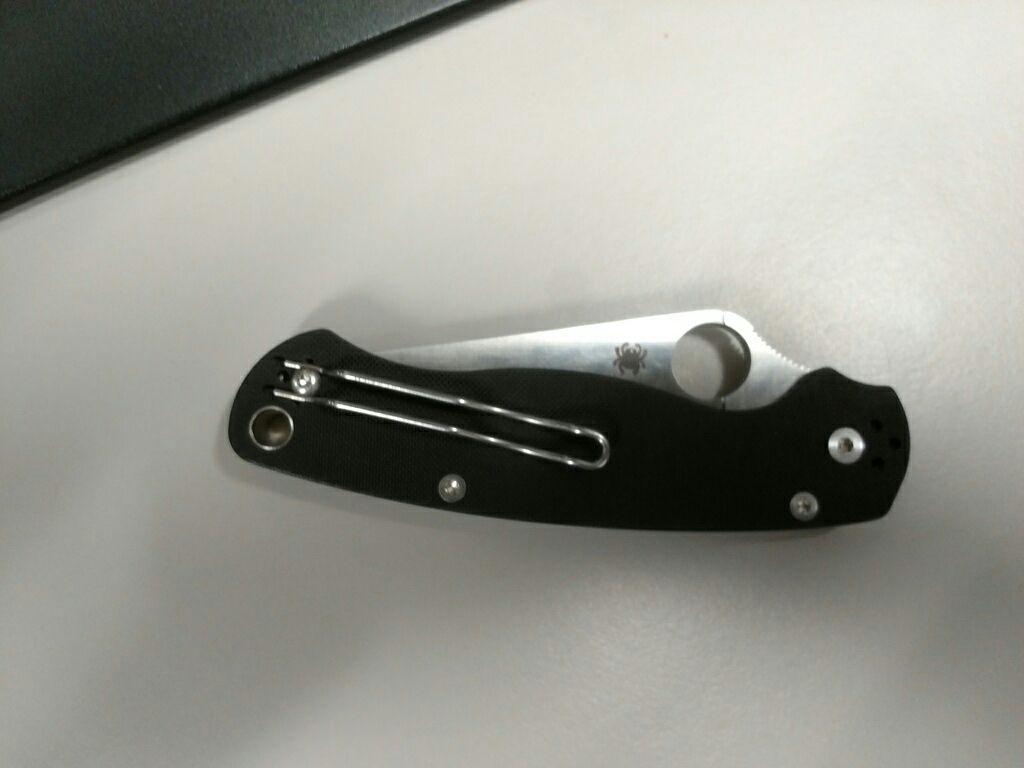 I suppose some folks might not like the three holes being left behind but this is a function over form mod and I think it's pretty awesome.