I told my brother I wanted to learn to sharpen knives (I'm 50 years old and have never really done it), and this is what he brought me from a box in his garage this weekend: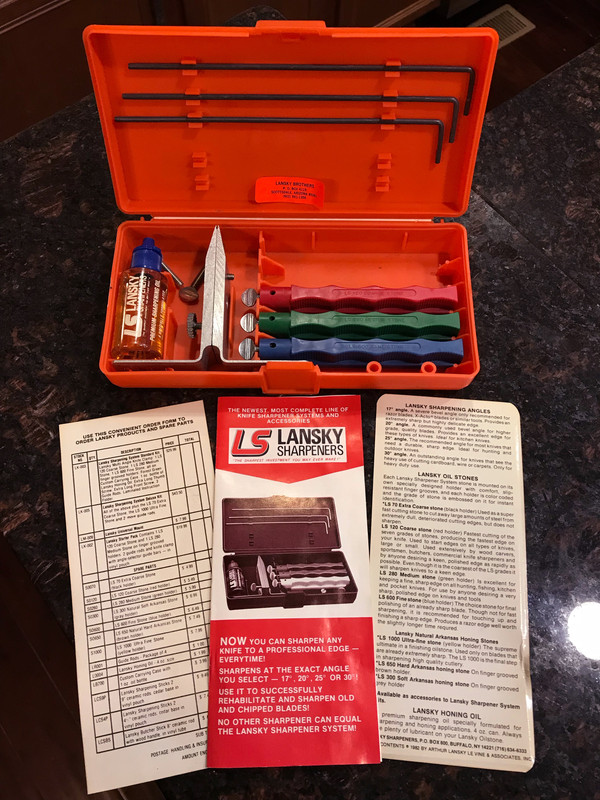 He swears I gave it to him with a bunch of other stuff years ago, but I couldn't find a memory of it. It was 100% brand new before I put my grubby paws on it. The pamphlet is dated 1982, the clamp is sturdy and solid, and the orange case closes so well that it's a bit of a pain to open again. All good stuff!
Anyway, I spent a few hours sharpening a set of dull VG-MAX Shun knives to paper-slicing, hair-shaving sharp, but didn't have the guts to try it on my Spyderco knives just yet. Interestingly, I only used the clamp and guide on the first knife...the rest were done freehand with those tiny stones, but I loved it. Now I'm thinking I need a Sharpmaker and a couple of Spyderco bench stones. Or maybe the diamond Tri-Angle stones?
Who has some recommendations for me, considering my end game is to sharpen freehand?