Hi,
I just got my first Spyderco, a Native 5. I read a bunch of reviews and chose that over the Delica4. I know I could not have gone wrong with either one, but in the end, Made in USA and the steel differences won me over.
I ordered it from the big A online and got it last night and noticed that it is put together differently than what's shown on the Spyderco site. Is this how the latest generation is made or is mine "special"?
My Knife: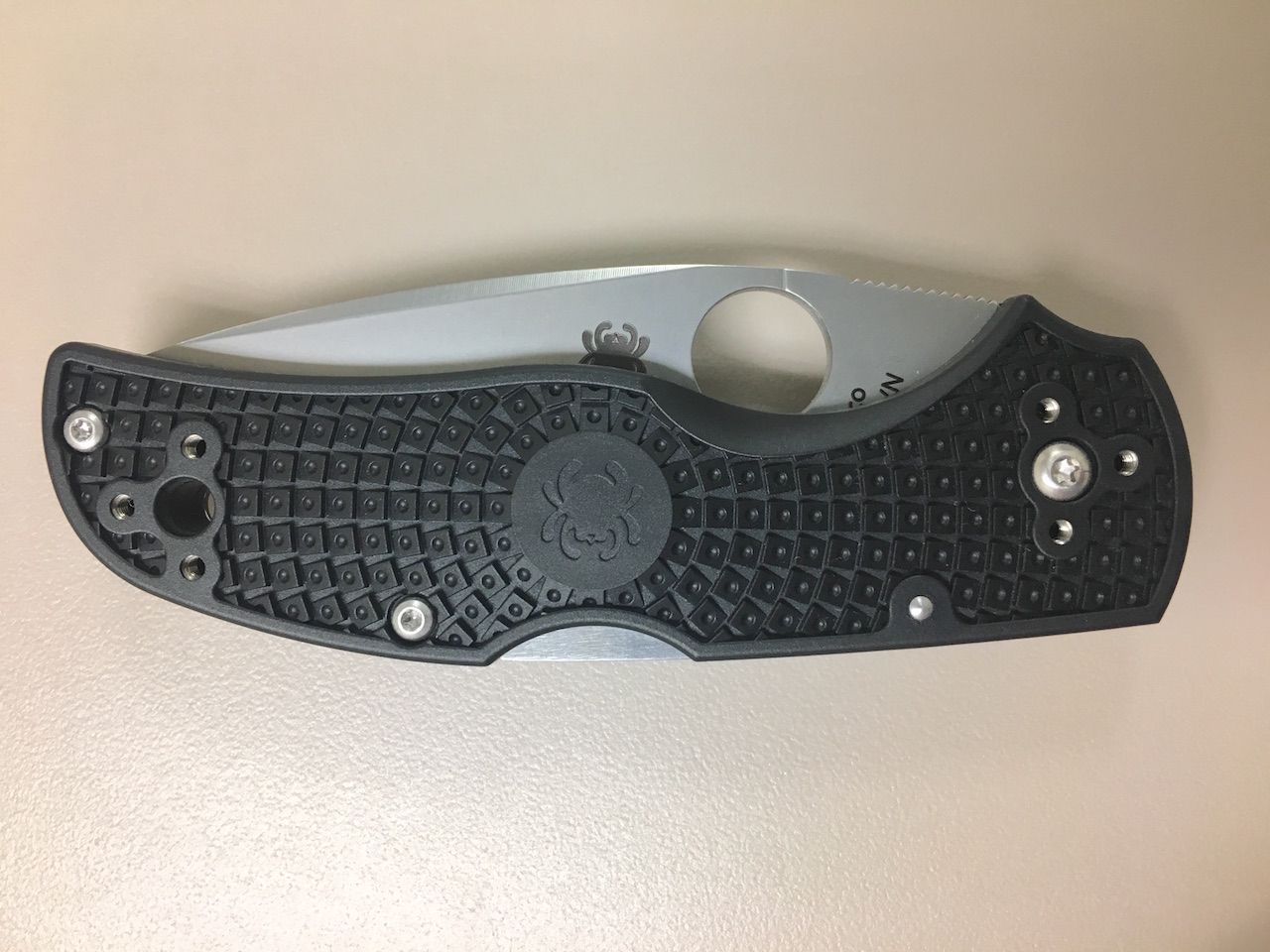 Spyderco Site:
Notice how the pins/screws don't go all the way through and one of them is a pin, not a screw.
thanks for the insight!