Agree w/ Evil D (watch is essential). Fumbling for cell in the middle of the night to check the time? Not for me. (It helps that I've worn one since i was a kid, too...)
The question is, which watches are Spyderco worthy? I offer two submissions.
For dressier times: Sinn 556i, with DragonFly (Nishijin/ZDP-189).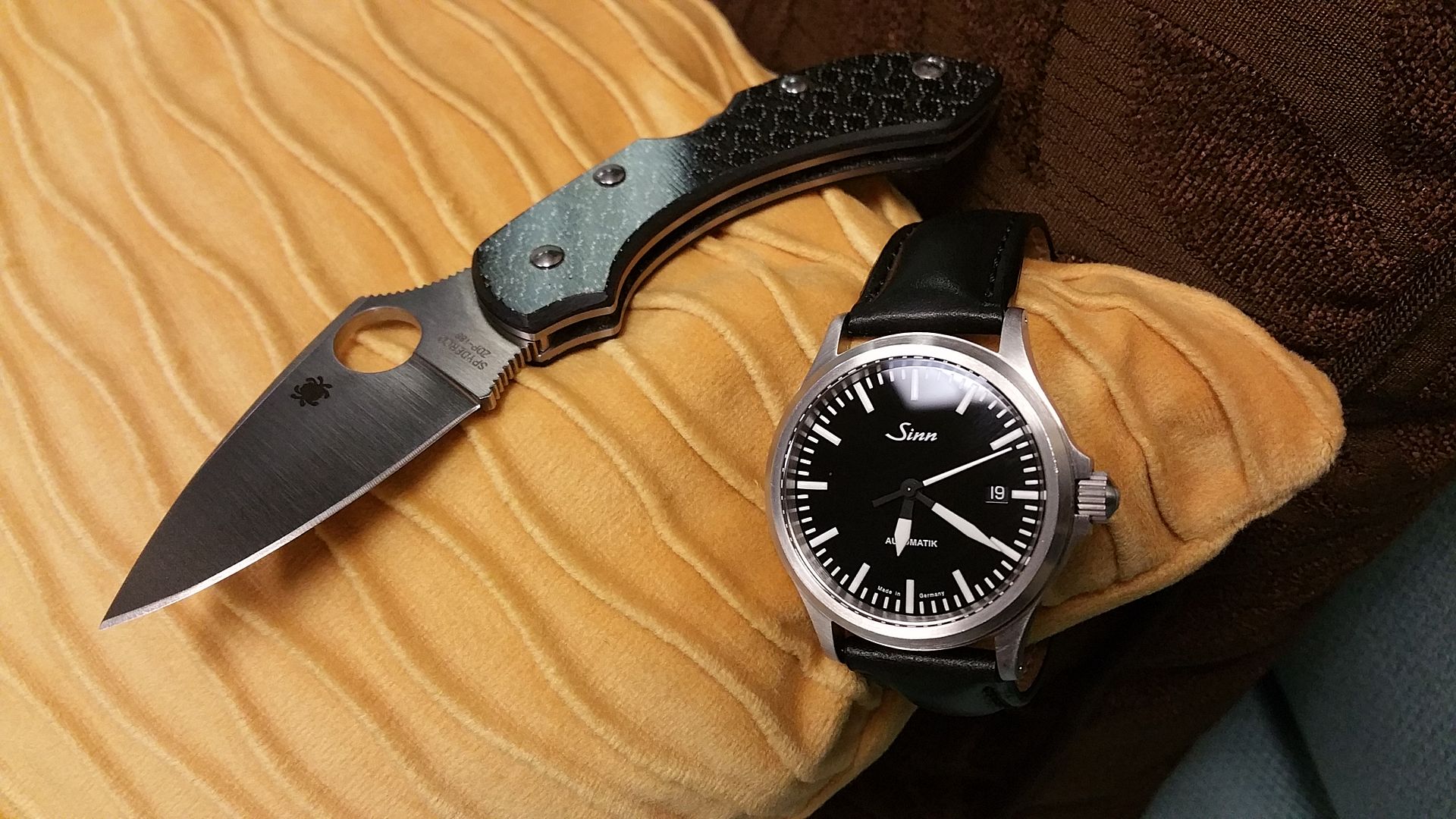 For wilder times: Heavily-modded (by me) G-Shock Rangeman, with everybody's favorite (PM2).