Weight reduced to 132g.....
Regrind by Gareth Bull with cute mirror swedge & customized G10 scales & liners.
Perfectly centered tip.
Rounded & polished the ball detent shoulder and polished (using dremel tool with poly diamond spray) all friction contact areas, pivot & spacers - silky, super smooth deployment now.
Now to resharpen.....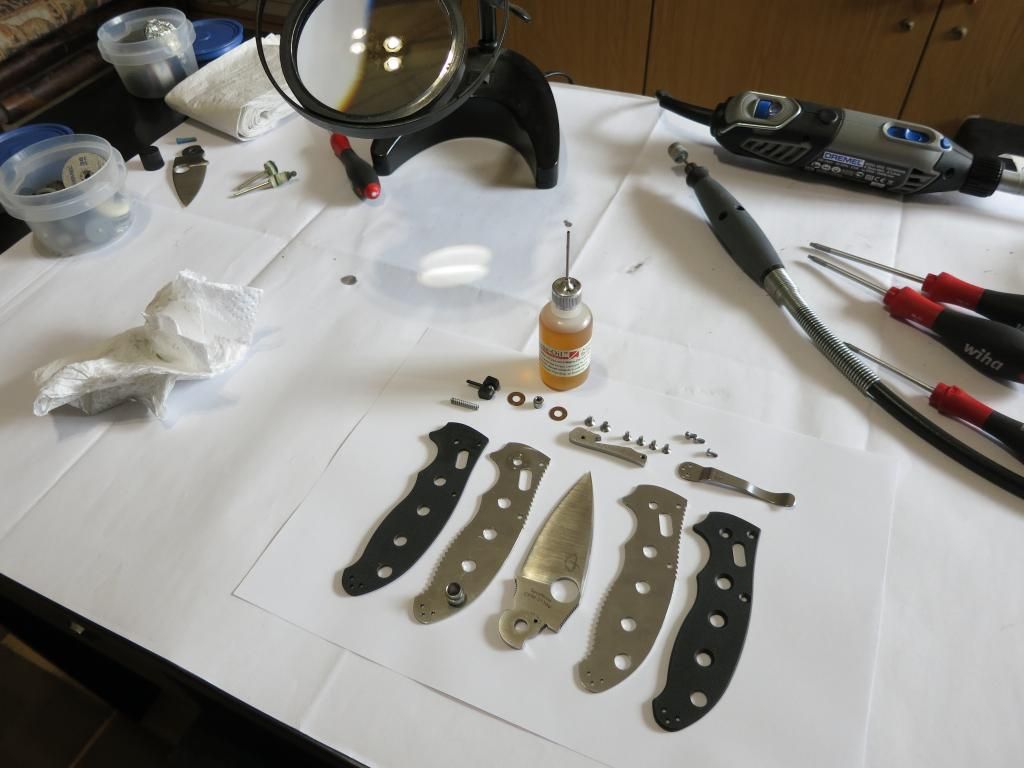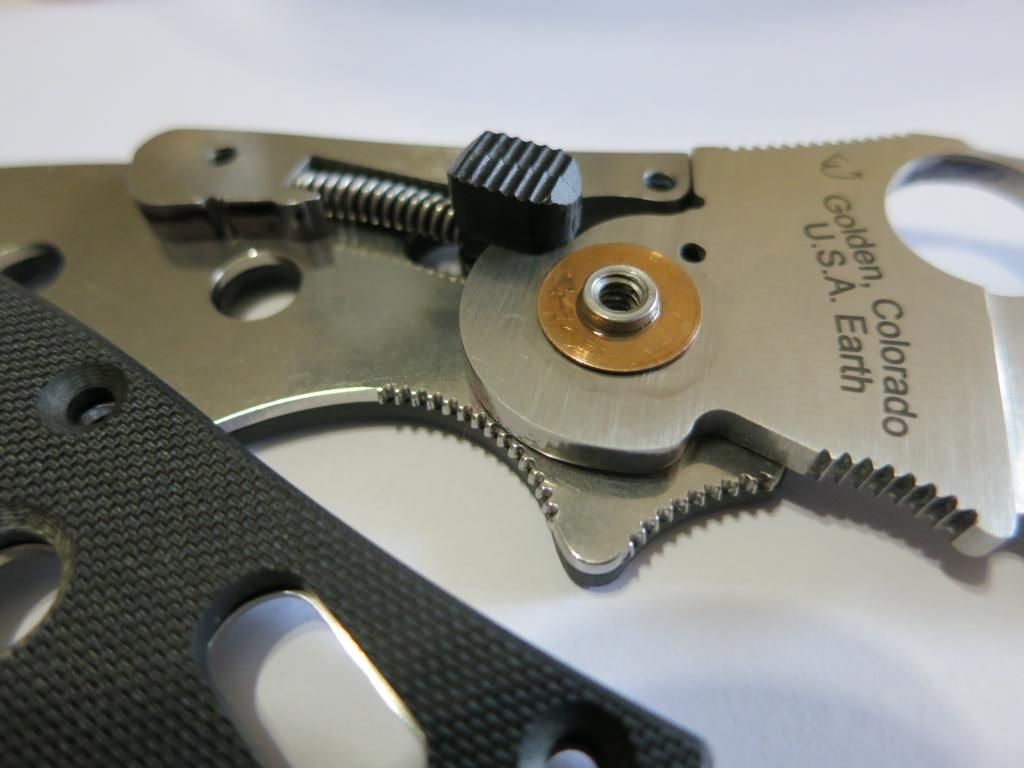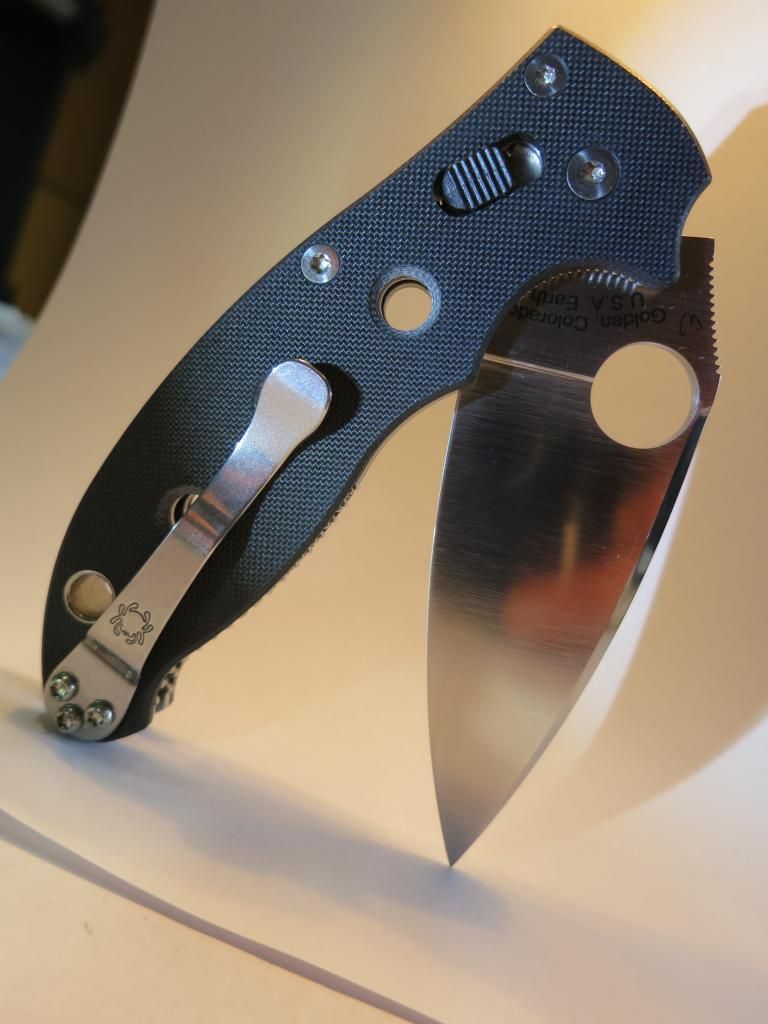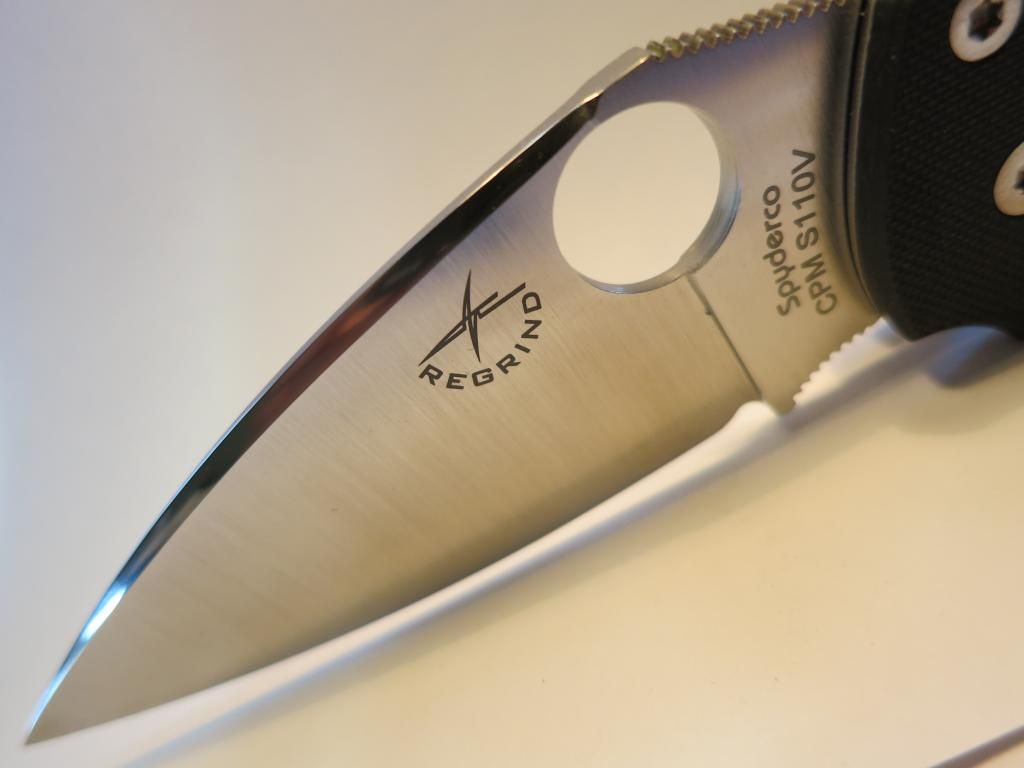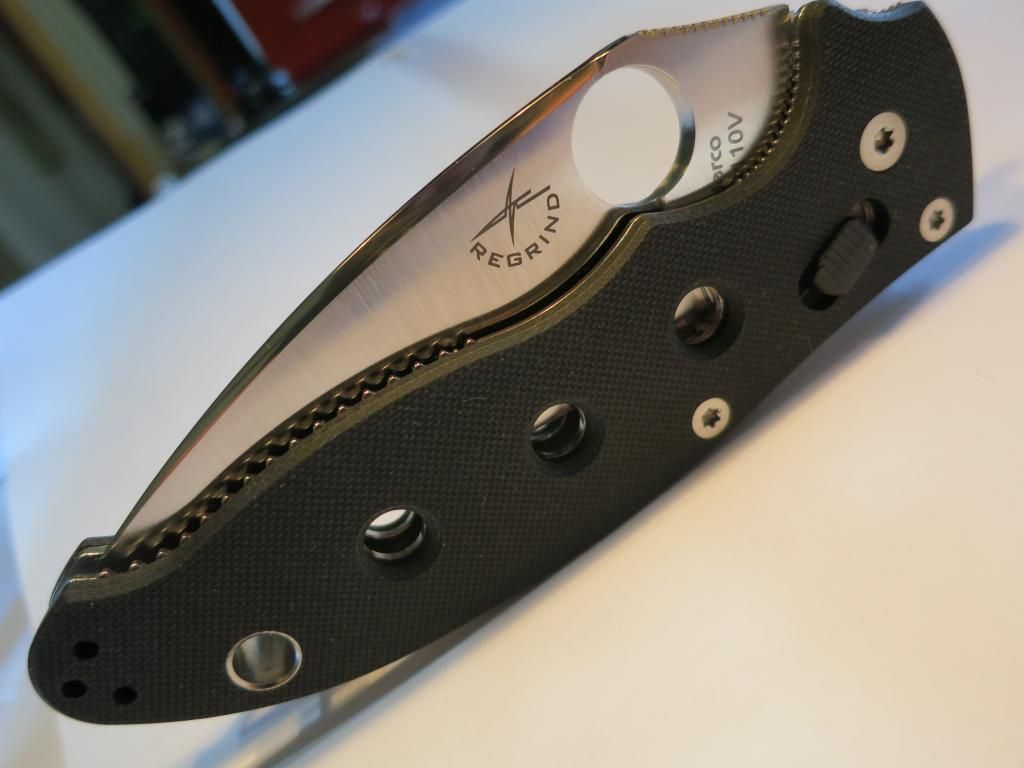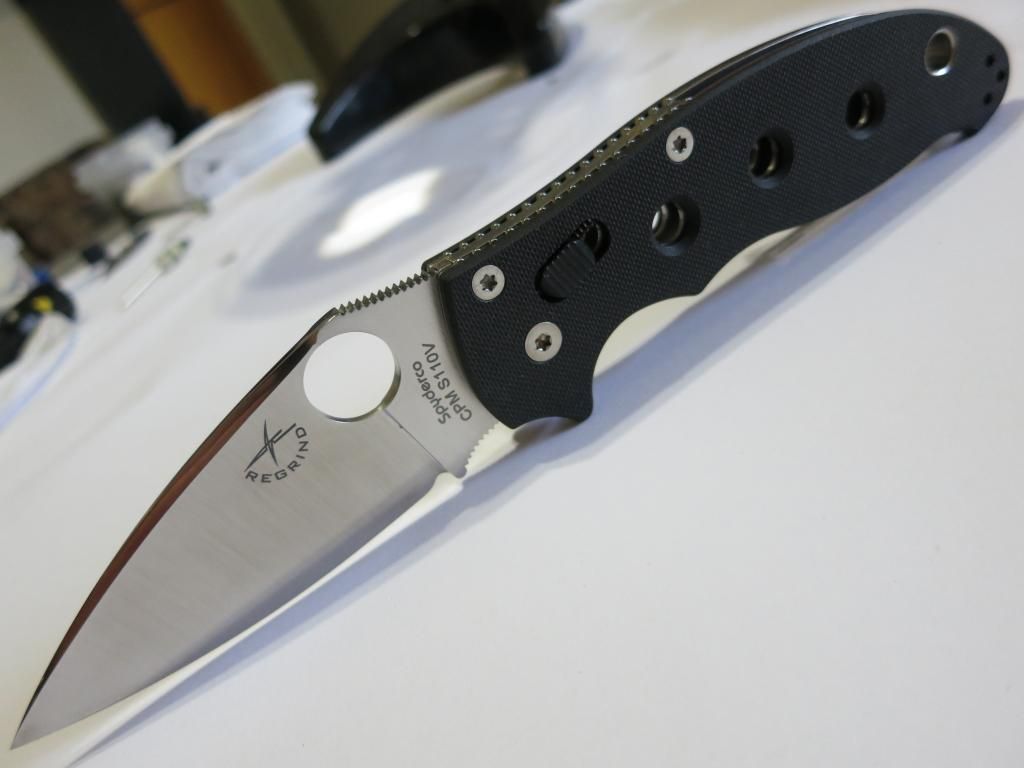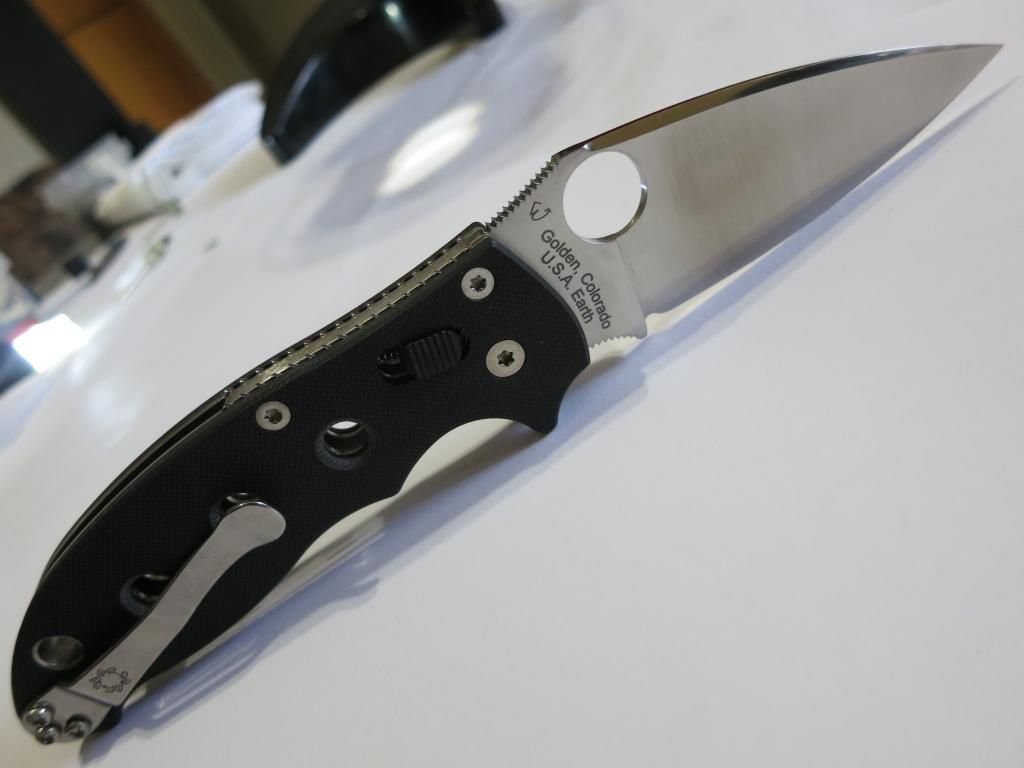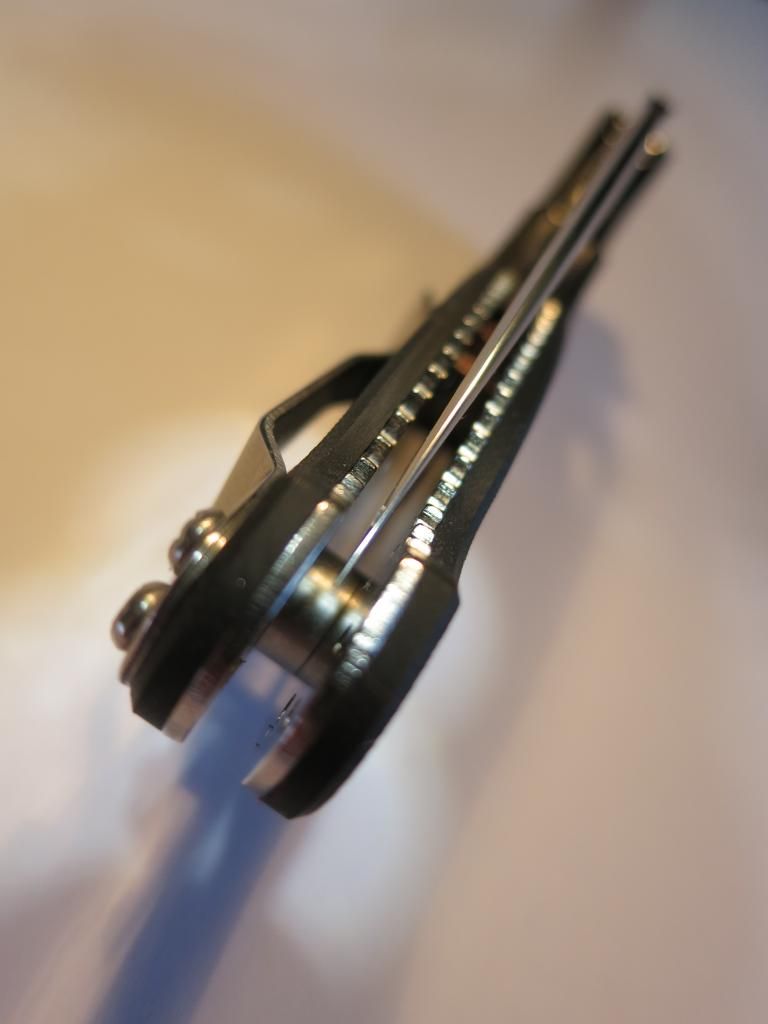 ...more to come...