i took a quick day hike two weeks ago to take in the last of the fall colors...been here plenty of times but it was the first time i've seen this wasps' nest (i thought it was a bees' nest...thanks nematocyst for the id!)...never seen it on a tree either.
...and another different style wasps' nest inches away from it? good tinder for next time if it's still there.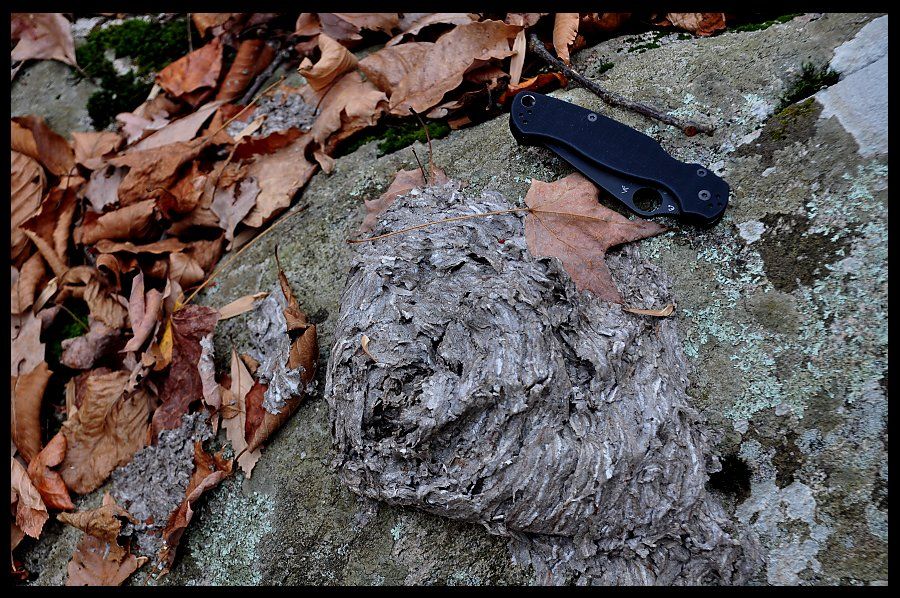 this tree looks like it's on fire with those colors.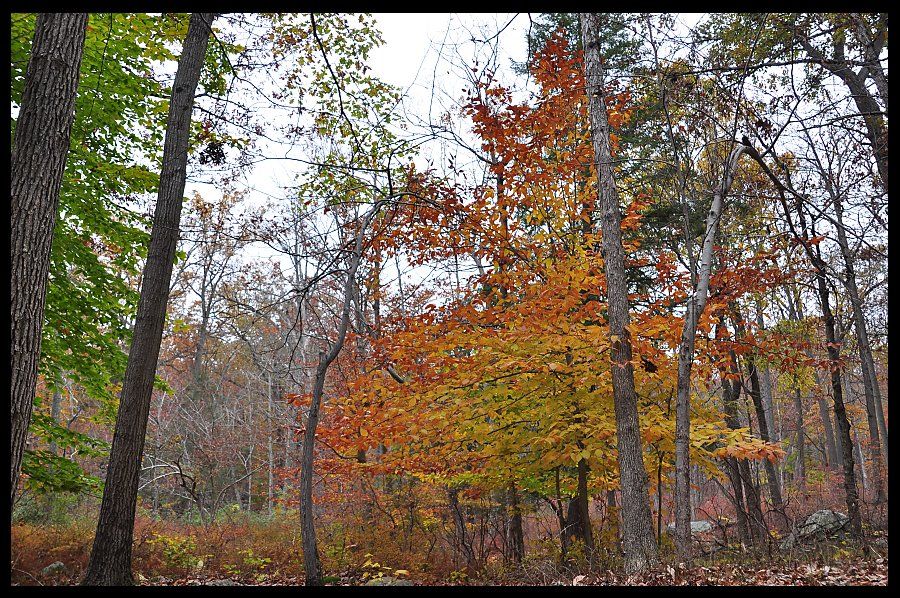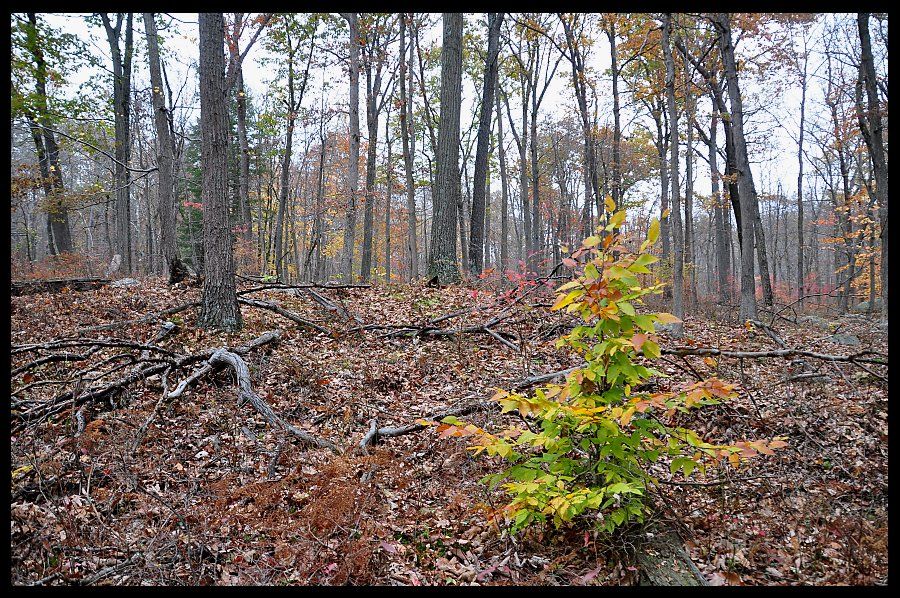 my main water source for overnighters has been stagnant for several weeks now
3 yrs ago, it was flowing so fast/deep that i couldn't cross it without getting all the way up to my knees wet.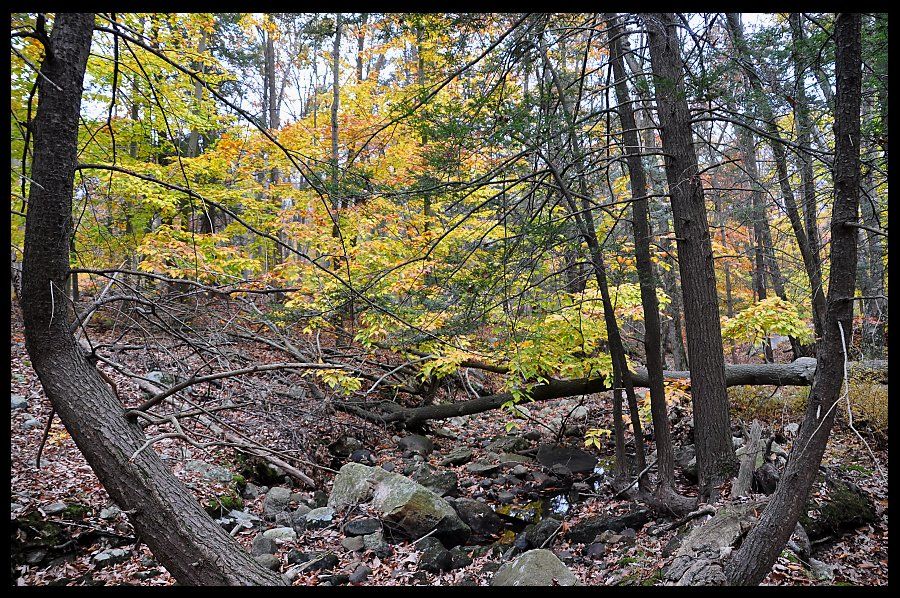 ...so i stashed a couple of liters under this brush pile for future overnighters while i still can.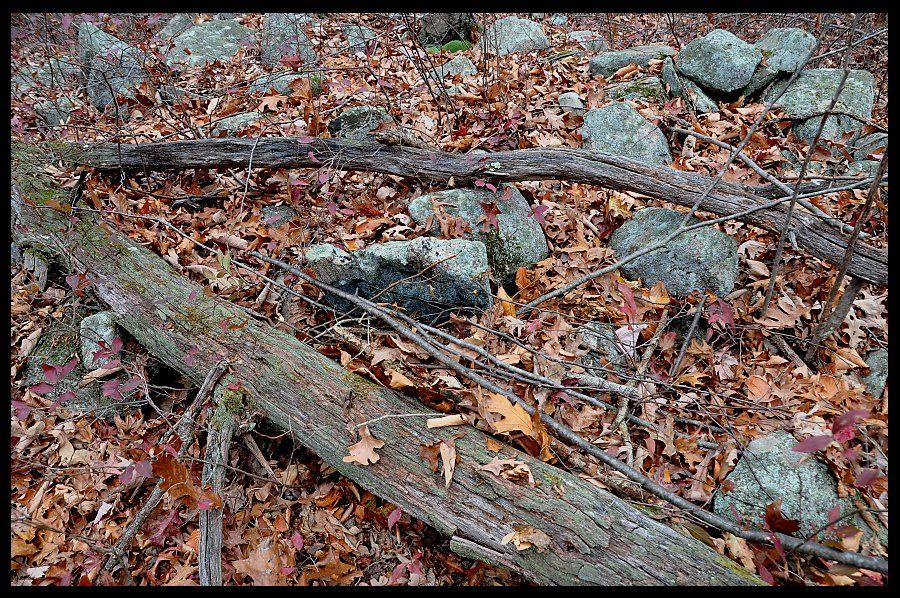 checked in on one of my spots...haven't overnighted here in over a year and my firewood pile is still there untouched.
looks like a hornets' nest (thanks again to nematocyst for the id!) nearby.