Hi everyone,
I just wanted to share some pics of tonight's project - making my foliage green G10 Dragonfly into a forest green one to match the new Paramilitary 2 CTS-204P and Native 5 S110V forum knife. I typically carry my Dragonfly along with either of these two larger knives, or along with my trusty Caly 3.5, but since the new darker green kids on the block were getting so much pocket time, the Dragonfly just needed to match as well.
I used a half bottle of dark green RIT dye (liquid), 1/2 cup of vinegar and 1 quart of water brought up to and held at a low boil. The scales were suspended on makeshift wire hanger supports in the water (not touching the bottom of the pan) for 30 minutes. I had to add additional water due to boil-off a couple of times when I saw the water level creeping down nearer to the top of the scales.
Here's the before picture (standard issue foliage green):

And the after shots with two other forest green beauties: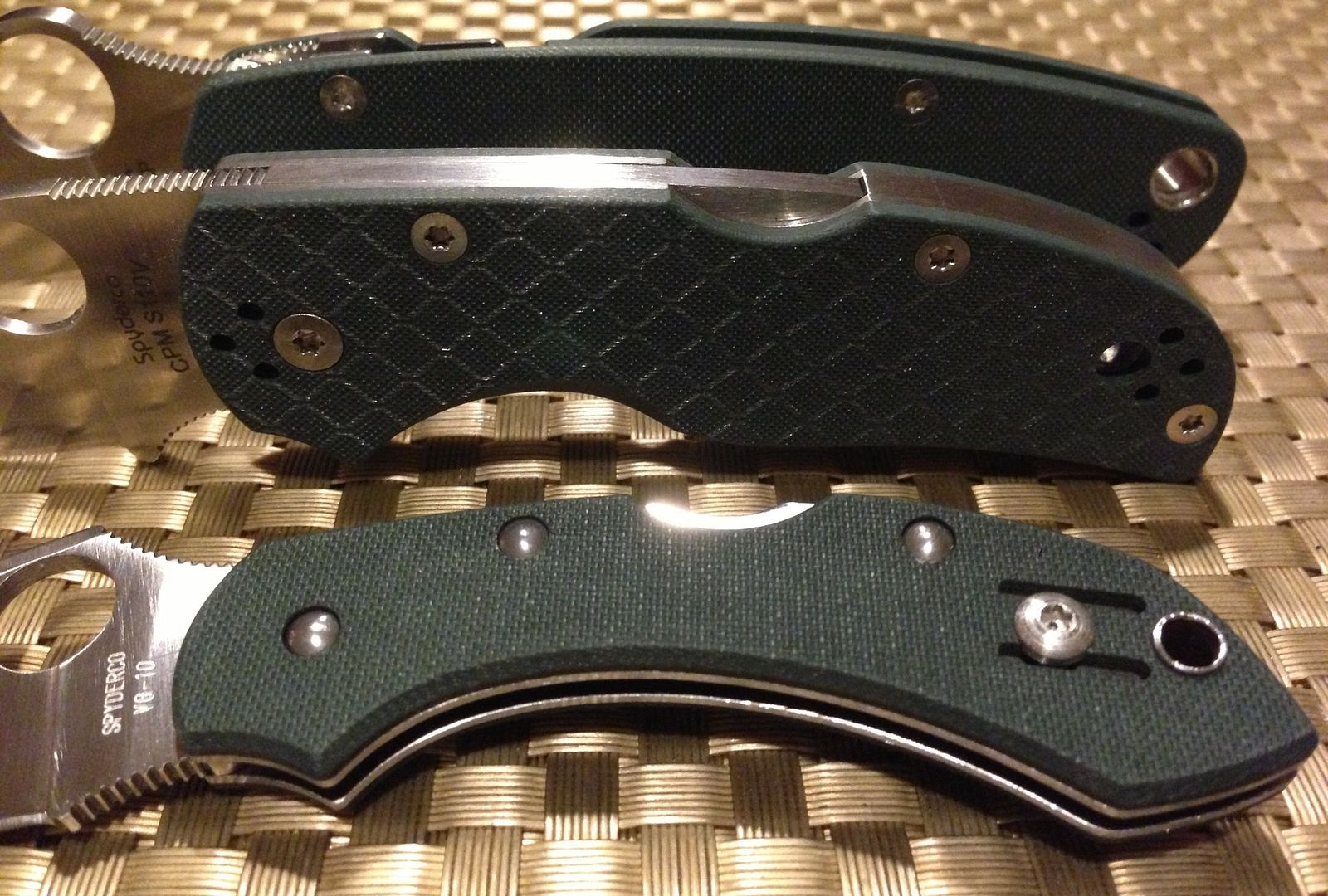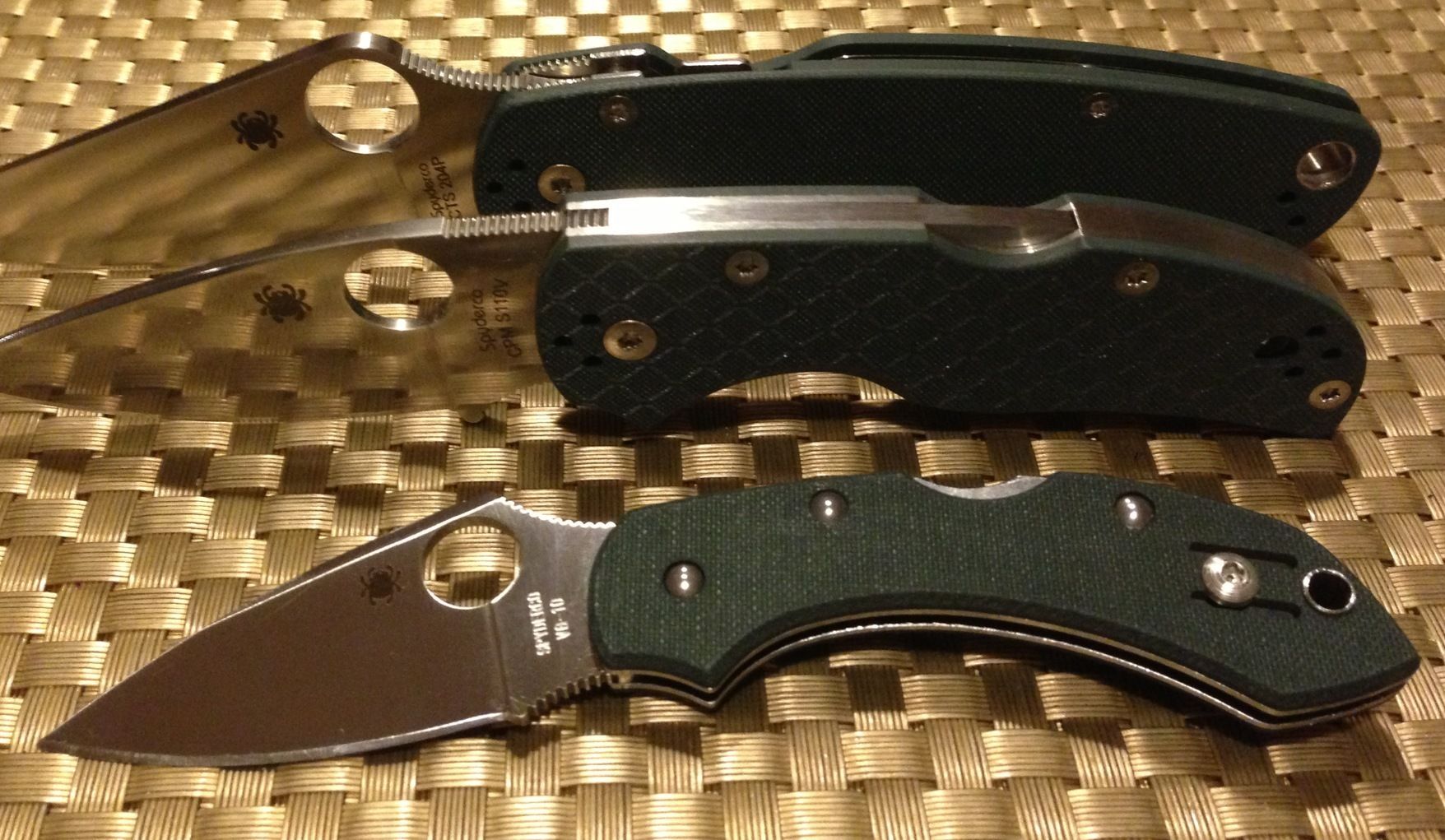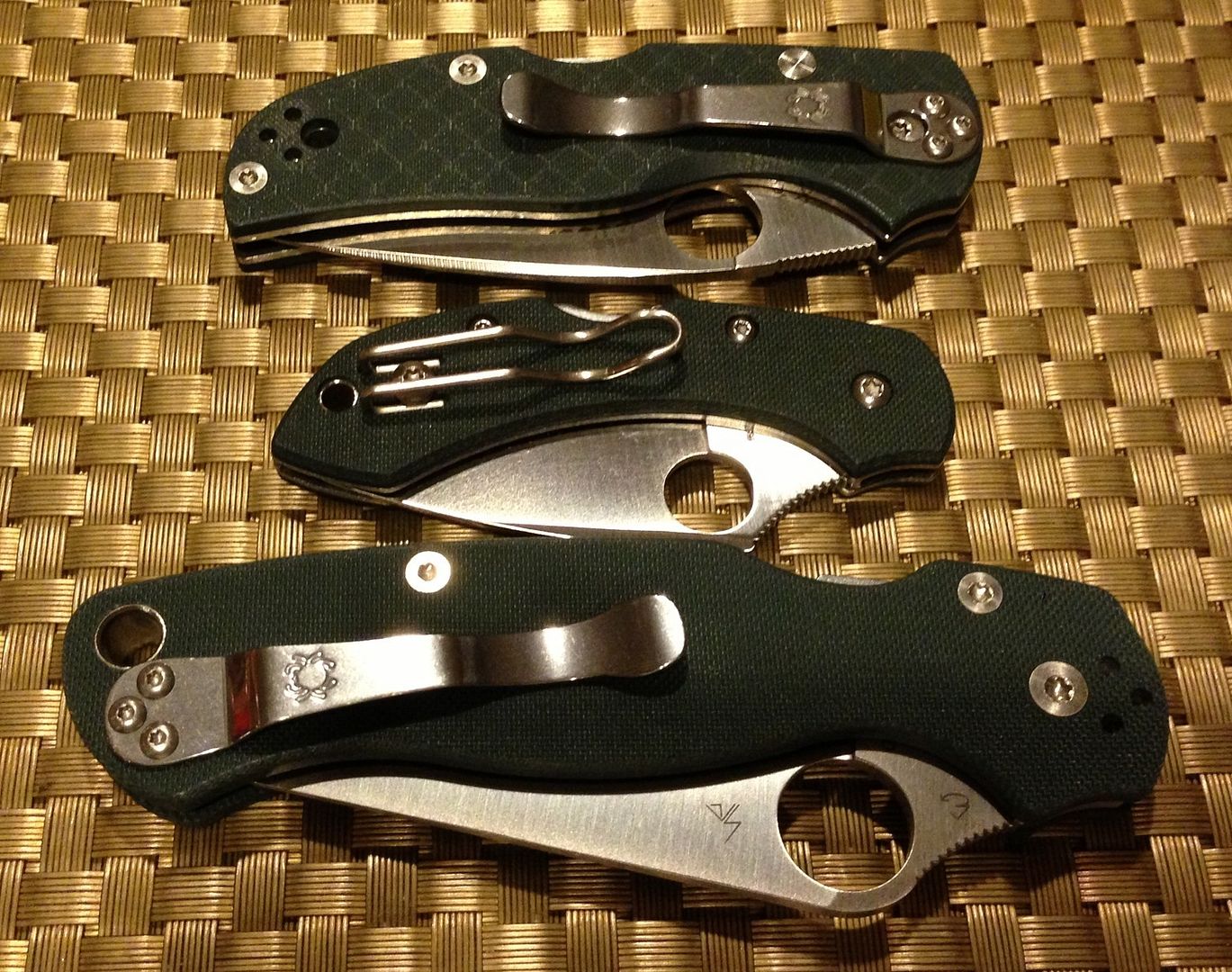 I think the color came out very well! It's pretty much a spot-on match to the other knives. The reassembly process was certainly pretty interesting! I don't recommend full disassembly if you're not confident of your mechanical abilities to get the little guy back together (plus, of course, I've now voided the warranty). The whole project took about an hour.
I also dropped my entire grey G10 Manbug into the pot after the Dfly scales were done, but I am still cleaning the dye off the metal parts so I didn't want to share pics of that one yet. The color on that one also came out well, but it's not quite as sharp-looking as the Dragonfly with that shade of G10.
Thanks for letting me share everyone! Cheers!