I picked up my Spyderco Tuff in August 2012. It has seen regular use since then.
My use for a heavy duty folder, which this certainly is, range from light EDC tasks to processing deer or clearing styles or scrub. Typically, I use a folder over a fixed blade if discretion and pocketability are required. Predominately this applies to clearing footpaths, styles and cycle tracks. A Rajah I performs these tasks superbly, but pushes the definition of "pocketable" to its limit!
I have intentionally used the Tuff for tasks more appropriate for a fixed blade, for the purpose of evaluation. However, I haven't batonned or pryed with it (not heavily, anyway.) No "destruction testing" has been performed.
Although the factory edge was satisfactory in use, when I came to sharpen it, I found the blade was so thick behind the edge near the tip that the 40deg stones on the Sharpmaker weren't even hitting the edge. I have fixed blades in CPM-3V and I knew that a folder didn't need that thickness in my hands. Accordingly, I carefully thinned the blade and reprofiled the edge. Initially a pure convex edge, later a 40deg microbevel:
Much has been said about the stiffness of the lock and the sharpness of the spydie hole. Personally, neither of these bothered me. I found the knife was OK to deploy and close, both with and without gloves:
Ergonomics:
Some users have found the offset between the choil and thumb-ramp uncomfortable. I find the knife lends itself to three primary grips (so long as a suitable lanyard knot is used...)
Forward grip: the choil works best with a thumb on the spine of the blade, rather than the thumb ramp:
Power grip: the thumb ramp is actually better positioned for this grip, if you want some extra feel or control in a power grip:
Reach grip: I have a chunky lanyard knot which facilitates this grip, which I use with caution for lopping soft/green vegetation (brambles etc.) at full stretch: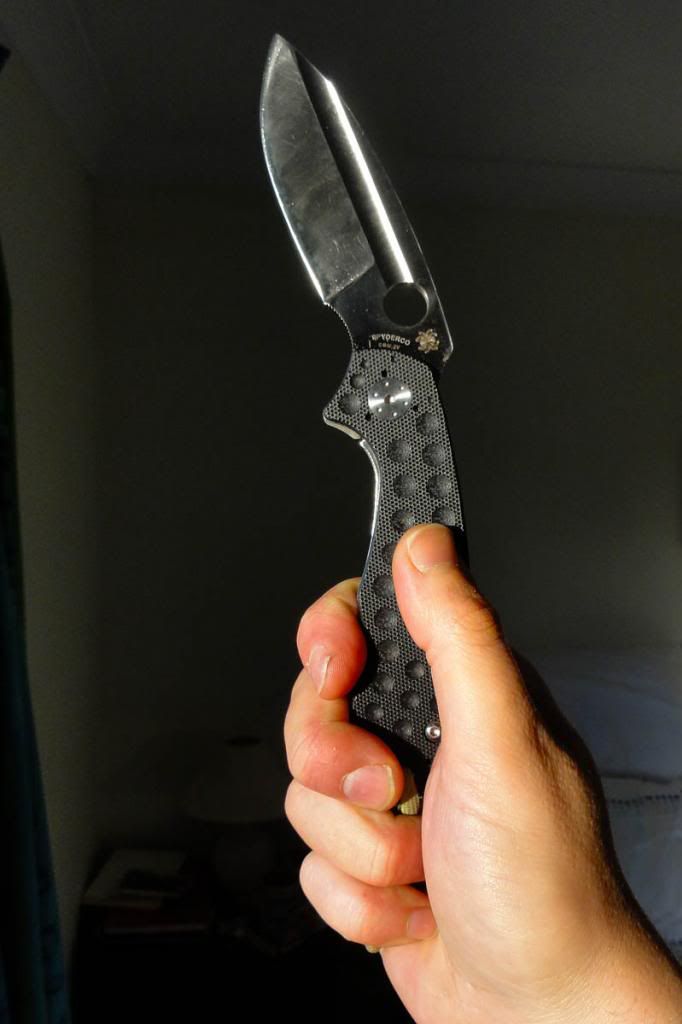 Usage:
So, during the summer and autumn months, the knife has been used primarily on foliage related tasks:
Clearing overgrown styles:
The odd bushcrafty task: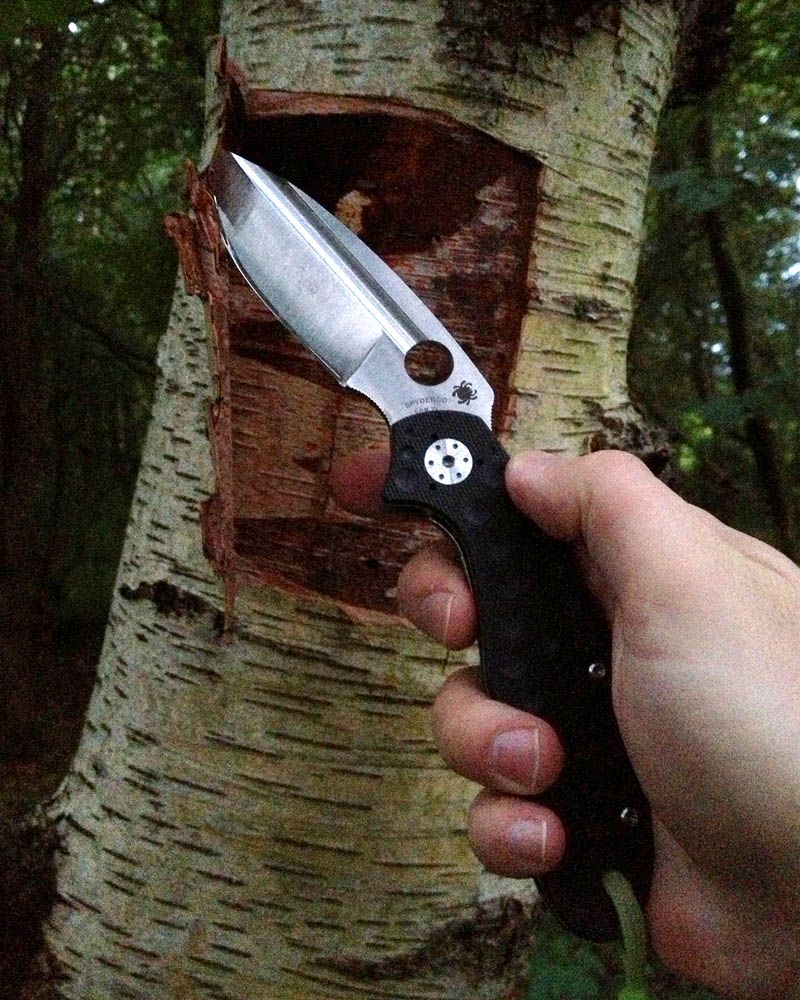 Cont. in Part 2