cmassicotte wrote:I do have a question to throw into the mix - and I hope I am not hijacking the thread - but....

Is a frame lock just a different name for an RIL?

Chuck
Not really, although up until Spyderco introduced the first compression frame lock the odds of a frame lock not being an RIL were pretty slim. But, from a purely semantic standpoint this somewhat unusual lock which predates the RIL and was also made by Chris Reeve could be called a frame lock too.
[CENTER]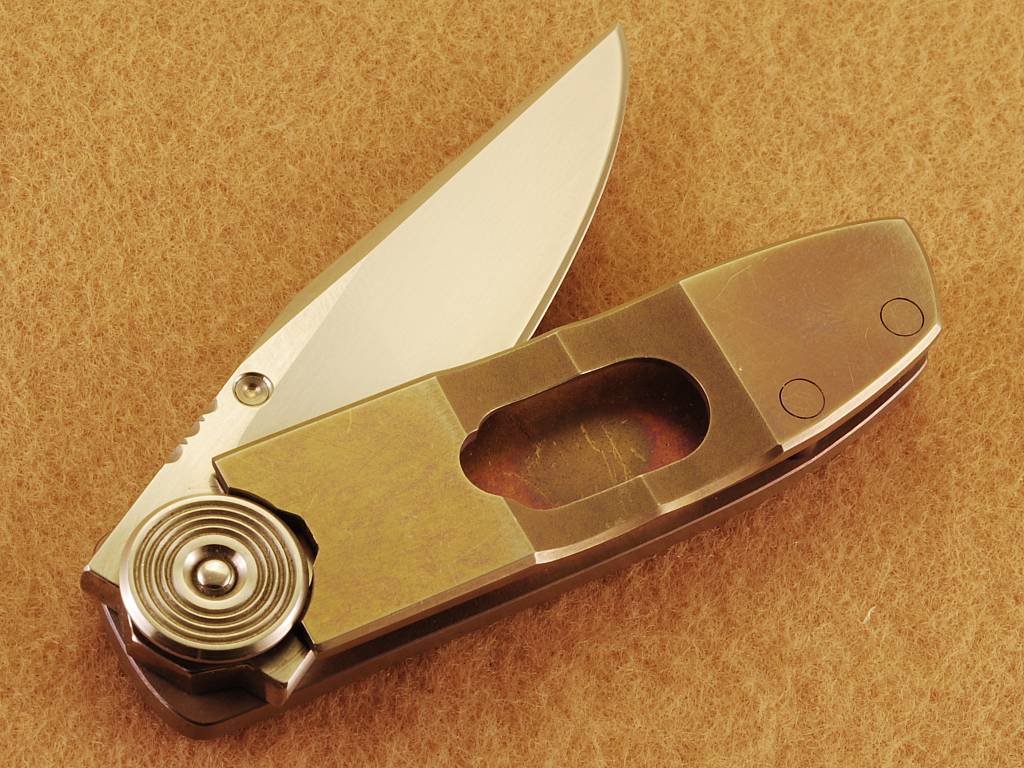 [/CENTER]
One could even argue, if one were inclined, that this
A.G. Russell One Hand Knife
is a frame lock, since the lockbar is an integral part of the handle.
As I said earlier, I think it's really become a question of how Spyderco decides which name to assign to the lock of a specific model. I appreciate Sal's input and understand his logic but must admit I'm hard pressed to believe the Sage I's lockbar, much less the Bradley's would blow out before something else failed if subjected to his lock breaking test sans-scales. I'm not suggesting that the blurring of the line between the Walker and Reeve locks is a bad thing, or that Spyderco has named something incorrectly, more questioning my own understanding of the locks and commenting on the increasing difficulty of pigeon-holing things.
.