Wartstein

wrote:

↑

Fri Jan 14, 2022 12:06 pm

True, but only for tip DOWN.

If a tip UP option is added (to a tip down option), this is no problem imho cause the holes for tip up are pretty much on the other side of the handle as the pivot is
Hey Gernot, the tip up, down and sideways debate rages. Ah, hahaha!
Either ways, I can't quite make sense of what you write (above) and it doesn't matter at all mate.
Here are my two most used folders. Both designed by Mr Glesser as it goes.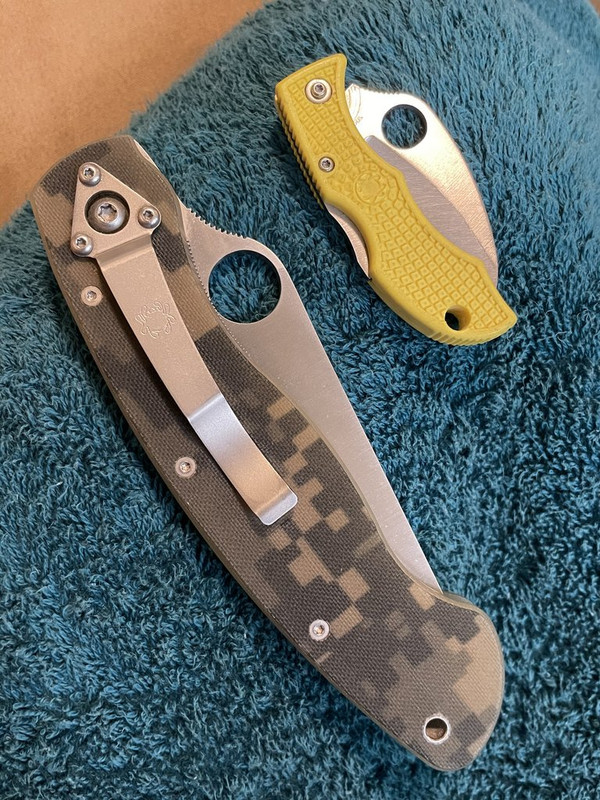 Can you see what they have in common and how they differ from most other Spyders and others?