Hello! I have been a fan of Spyderco for over twenty years. Just recently caught the bug for buying more knives. I decided to get a cara cara from Amazon, Amazon was the seller.
I got the knife yesterday and was comparing it to my endura. It appears to be a true byrd but it does have some flaws or maybe it's normal. It is a twenty dollar knife and don't expect the quality to be nearly as good as a Spyderco.
My main question is about the blade. It's a full flat grind version. The blade curves to the right when looking at it open and from the top. The grind is not even on both sides of the blade either. There is a noticeable ridge on the right side at the thumb hole, whereas the left side it's visible, but can't be felt.
I think there are a few more issues but again, it's fine for a 20$ knife. If this blade issue is common, then no big deal. If not, then maybe I will send it to Spyderco for an exchange.
These two show the grind not being even.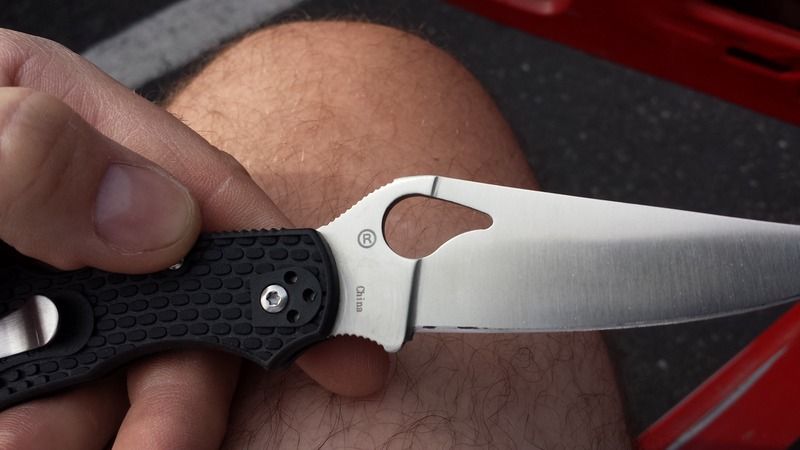 This is another concern but no big deal. The blade isn't as wide as the metal lock/release. Plus there is a low spot between them.
Thanks
Travis