This one, the Byrd Harrier. It was the first Byrd and, IMHO, is still the most elegant looking one. Midlock, smooth bolsters, gently contoured handle to show off the layers and weaves of the Micarta scales, all adds up to a very nice looking knife.
[CENTER]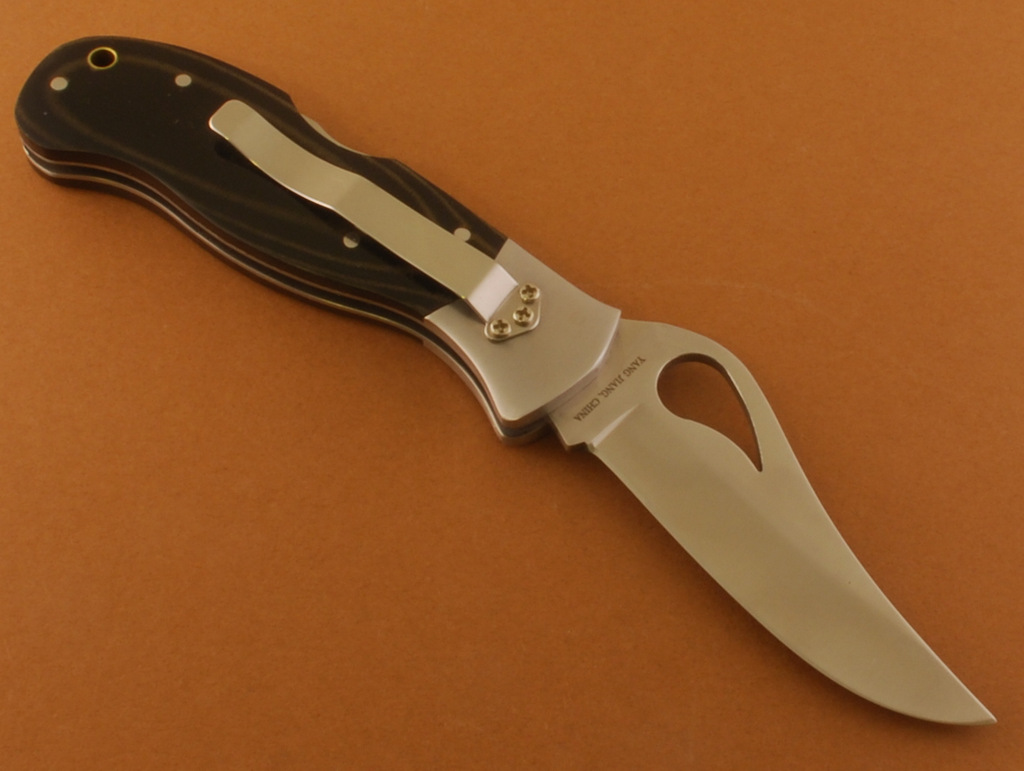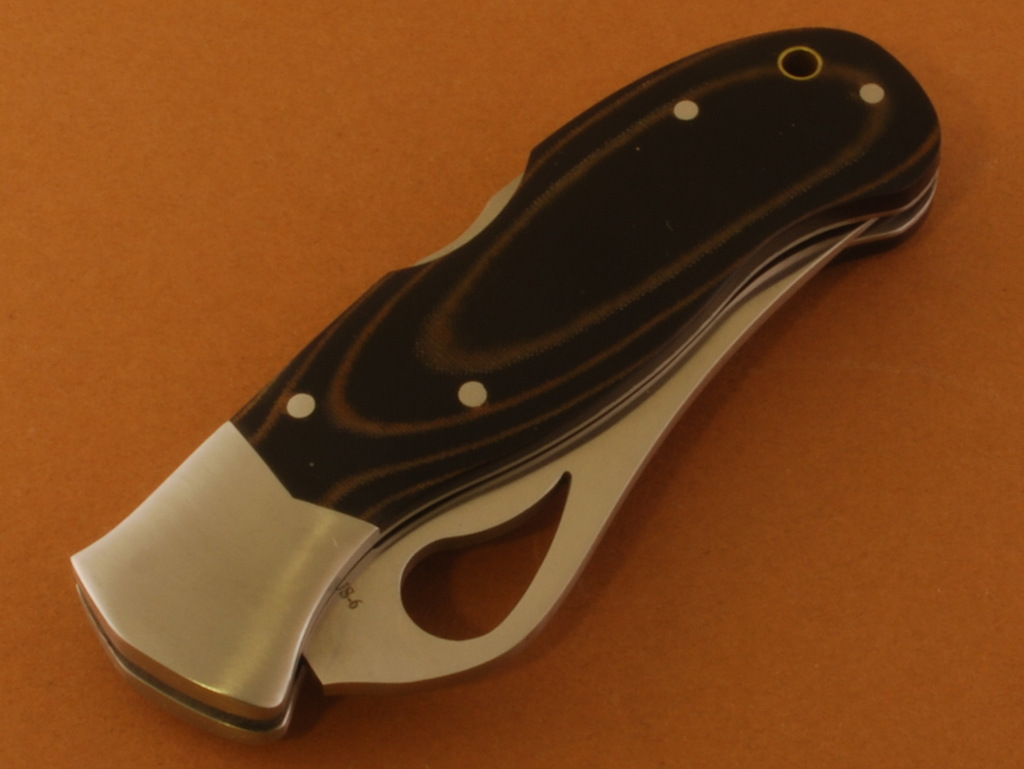 [/CENTER]
Funny part was, when I first saw it, I thought someone was copying the Spyderco Schempp Persian. Spyderco had not announced the Byrd line and there was nothing in the eBay listings to indicate it was made by a new division of Spyderco. "Reported" it on the BF Spyderco Forum an felt kind of dumb when they revealed that Byrd was a new venture of theirs.
Naturally, once I knew that, I pulled the trigger on one.